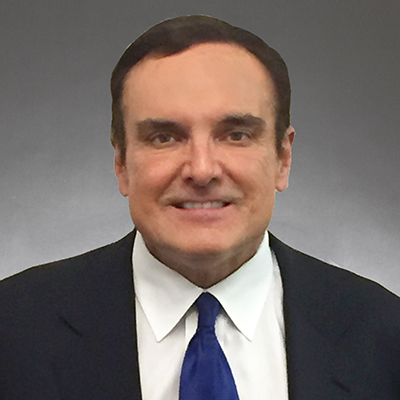 Frank J. Cullen
President, Realty Group East | Email
Mr. Cullen has had extensive experience serving large corporate and institutional clients in a variety of real estate transactions, principally focusing in the Philadelphia metropolitan region. During Mr. Cullen's tenure as Division President, he transformed the Philadelphia Office of the Company into a dynamic and revered powerhouse in the regional real estate brokerage business. His responsibilities include supervision of the sales staff in the Philadelphia office, acquisitions and dispositions, tenant and buyer representation, development consulting and site selection for major corporations in the Philadelphia region.
During his 45-year tenure, Mr. Cullen has played an instrumental role in some of the most storied corporate real estate transactions in the past 45 years in the metropolitan Philadelphia area involving AT&T, W.W. Grainger, GSA-USA, The Pillsbury Company, Jones Apparel Group, Tasty Baking Company, World Acquisition Partners, Johnson Controls, General Electric Company, York International, Campbell Soup Company, Treyball Real Estate Inc., McKesson Corporation, 3M Company, Unisys, Jacobson Warehouse Co., Charming Shoppes, Lannett Company, Inc., Merck Co., Liss Brothers, Inc., Rreef Fund, O'Neill Properties, Aramark Services, Inc., The Donaldson Company, United Refrigeration, Angelo Brothers, Equus Capital Partners, Ltd., Phoenix Lithographing, J&J Snack Foods Corporation, Computer Components Corporation, Hackman Capital Partners, United Federation of Police Officers, Inc., Liberty Property Trust, MAACO, Tyco International, Federal Express, Exelon, Sanofi U.S., Metals USA, Hadco Metal Trading Co., LLC, JMC Steel, Kloeckner Metals Corporation, NBC Universal, Penn Medicine, Steven Kempf Building Material Company, and numerous other corporations in the region which have resulted in the highest sales and leasing volume of any other industrial realtor in the Philadelphia metropolitan area.
To date, his sales and leasing career statistics include more than 1,600 closed transactions for a total of over 135,000,000 sq. ft. in the Metropolitan Philadelphia area. He is the recipient of numerous awards and recognitions, including being named Top Producer of Industrial Properties of the Philadelphia Board of Realtors on numerous occasions, and the Greater Philadelphia Association of Realtors.