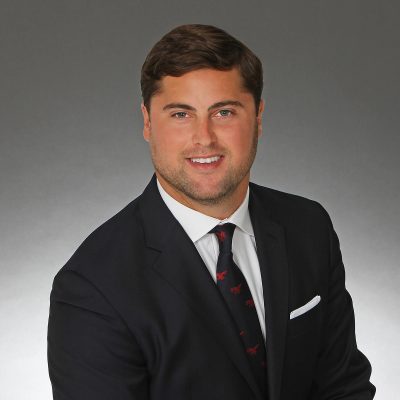 Zachary G. Binswanger
Vice President & Partner | Email
Zach Binswanger joined the Binswanger team in 2013 as a Vice President within the commercial/industrial brokerage group working in the downtown Chicago office.  He also works closely with the Binswanger Corporate Advisory Team on a national level.  During his real estate career Mr. Binswanger has established a diversified background representing buyers, sellers, landlords and tenants in Indiana and Chicago markets, as well as nationally. 
Zach has assisted in over 8,500,000 SF of industrial transactions since 2016. In addition, he has completed 250,000+ SF office/retail tenant representation in numerous major markets including, Los Angeles, San Francisco, Boston, Miami and Chicago.
A sampling of his clients includes Ball Corporation, Barry Callebaut, Kohler Co., Sony Corporation, Compass, RR Donnelley, Fortune Brands, Knauf Insulation, Colony Northstar Capital and BlueLinx.
Prior to joining Binswanger, Zach graduated from Wesleyan University with a Bachelor of Arts in American Studies-Cultural Studies and is also a graduate of Deerfield Academy in Deerfield, Massachusetts.  Zach is also involved with the SPCA of Philadelphia and Chicago Children's Charities.  A born and raised Philadelphian, Zach now resides in the Gold Coast neighborhood of Chicago.