Real Estate Services for Today's Supply Chain Transformation
With new technologies, equipment, and processes emerging at a lightning pace, goods are working their way through a new and abbreviated consumer life cycle. From manufacturing and warehousing, through ultra-efficient delivery to the end-user, today's supply chain strategies must be nimble and forward-looking. Working side-by-side with industry leader Axidio, a global supply chain consulting and technology company, Binswanger can deliver best-in-class consultation and implementation of technologies to ensure your facility is as productive and efficient as possible.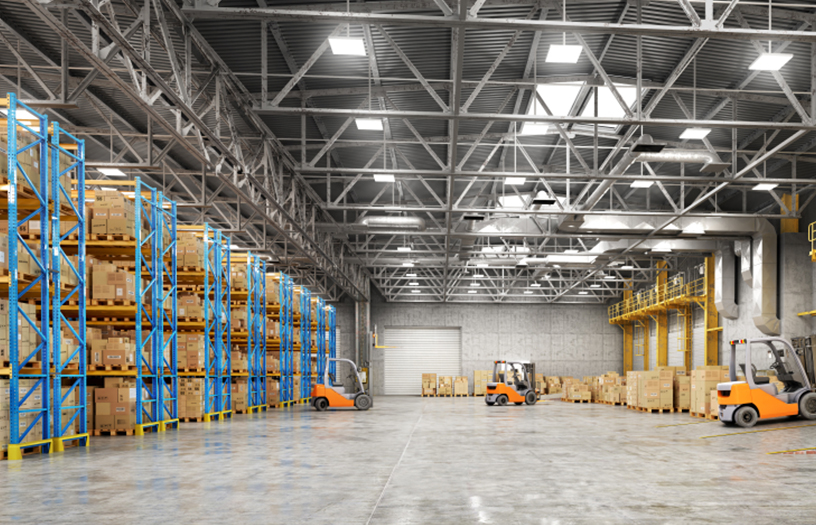 Binswanger delivers a wide range of capabilities and cutting-edge technologies to optimize ensure our clients' facilities leverage the and processes available, we can customize solutions based on the needs of the customer. With a client list that includes some of the most successful and relied upon companies in product distribution including UPS, Walmart, Kohler, Bissell, TJX, Tori Burch, GAF, and Coots, Binswanger's history and depth of service enable us to help a broad range of clients meet the rigors of this dynamic and growing sector.
We have extensive experience in the following areas:
Development and implementation of supply chain solutions
Network and transportation modeling
Project management
Merger and acquisition integration support
E-Commerce strategy development
Store delivery concepts
Data-driven labor analysis and capacity evaluation
Evaluation, design, and implementation of network flows, distribution centers, and stores.
Material handling equipment concepts and design