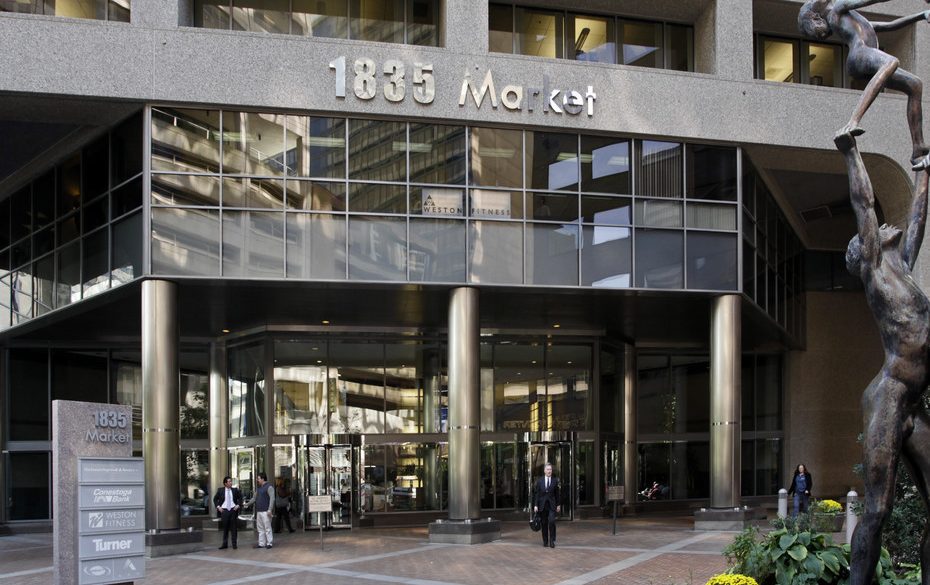 Negotiating Philadelphia Foundation's Office Space
Client: The Philadelphia Foundation
Sector: Non-Profit
Service Type: Tenant Representation
Square Feet: 12,000
Location: Philadelphia, PA
Challenge
When the Philadelphia Foundation decided to relocate to a more modern and centrally located office space in Philadelphia, they chose Binswanger for multiple services including exclusive tenant representation and the project management of a redesigned office space. The longtime Philadelphia-based non-profit had been a tenant in a building on the East side of Broad Street for years and was looking to relocate to a more central part of the city. The Philadelphia Foundation also wanted to create a more vibrant and efficient office environment for its employees and be more visible and accessible to the people of the city that it has helped and impacted through its century-long philanthropic efforts – all of which was lacking at their current space.  After going through extensive space planning and design with a local architecture firm,  it was determined that the organization could reduce its footprint efficiently to roughly 12,000 sq. ft. While reducing its square footage was advantageous from a financial standpoint, it created a bigger challenge in obtaining the exterior signage needed to increase the Foundation's visibility because, generally speaking, prominent exterior signage on Class A office buildings in Center City, Philadelphia is reserved for only substantial space users.  
Solution
Binswanger's team surveyed the market and identified four buildings for The Philadelphia Foundation to consider. After narrowing down the options to two buildings, the team uncovered that 1835 Market Street, which had just been purchased by an out-of-town landlord, Nightingale Properties, had recently lost a few significant tenants and was motivated to fill those vacancies. 1835 Market Street has a total of 51 tenants in its 685,000 square feet but Binswanger knew that the Philadelphia Foundation might consider relocating to the centrally located Class A building if the owner would consider placing their name on the exterior signage, which at the time was only reserved for the five largest space users in the building. Understanding the position of the new landlord and its strong desire to have a prominent local name like Philadelphia Foundation in its building, Binswanger successfully negotiated with ownership, ultimately convincing Nightingale to reconsider its monument signage restrictions. As a result, the landlord agreed to give the Philadelphia Foundation prominent exterior signage in exchange for the non-profit's commitment to become a long-term tenant.
Result
After the successful lease negotiation, Binswanger's project management team partnered with the Foundation's architect to oversee the construction process to ensure on-time relocation. To date, the Philadelphia Foundation is happy in its modern, central Philly location with prominent signage on the corner of 18th and Market Streets. The Philadelphia Foundation's space is also one of the few offices that is proudly showcased when prospective new tenants of the building are considering relocating to the building.