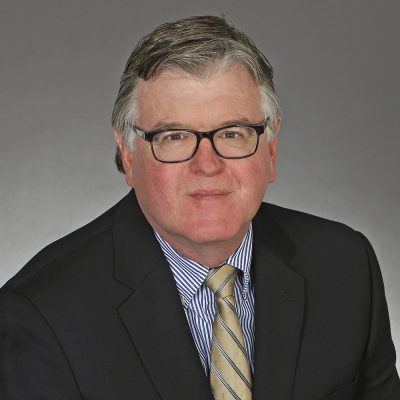 Dan Yentz
Vice President, Property Management | Email
Dan Yentz is responsible for overseeing Project and Facilities Management accounts.  In addition to his management responsibilities, he also provides consulting for a wide range of clients including property assessments, building operation reviews, facility and lease audits, and other related value-added services.
Project management highlights include Saint-Gobain's 300,000 SF North American headquarters in Malvern, PA and Axalta's 175,000 SF Global Innovation Center high technology laboratory research and development facility at the Philadelphia Navy Yard.  Services ranged from assistance with preliminary planning and analysis, to coordination of systems completion for occupancy.  Development projects include providing advisory services to the redevelopment of a 4,800,000 SF former aircraft manufacturing site in Dallas for America Brownfield MCIC, LLC.  In addition, Mr. Yentz has managed tenant alterations and capital improvement projects in excess of $20,000,000 at managed buildings.  Project Management clients have also included Ashland/ Hercules Incorporated, Archer Daniels Midland, Beneficial Bank, Campbell Soup, CIT/ Blue Water Automotive and others.
Since joining Binswanger in 1991, Mr. Yentz has managed in excess of 14,500,000 SF of a wide range of commercial and industrial properties nationwide.  In conjunction with the performance of management services, Mr. Yentz has extensive experience in all aspects of buildings and operations, including lease administration, review and auditing; accounting functions; managing building annual operating budgets in excess of $10,500,000; operating expense analysis; service contract administration; building system evaluation; building code and ADA review; zoning analysis and support; and tenant and municipality relations.  Management services have been provided to national clients such as C-III Asset Management, CIT, Ashland/ Hercules Incorporated, Campbell Soup, Toll Brothers, Olshan Properties, General Services Administration, Ravago Americas, Axalta and Banco Popular as well as local and regional owners and investors.
In addition, Mr. Yentz has provided property review, condition assessment, strategic planning and other consulting services on a national basis to organizations such as Sony, Comcast, TRW, Cummins, SaintGobain, American Brownfield MCIC, LLC, Johnson & Johnson, Sisters of Mercy and Catholic Health System East.
Mr. Yentz received his B.S. in Commerce and Engineering from Drexel University.  He is a member of the Building Owners and Managers Association.