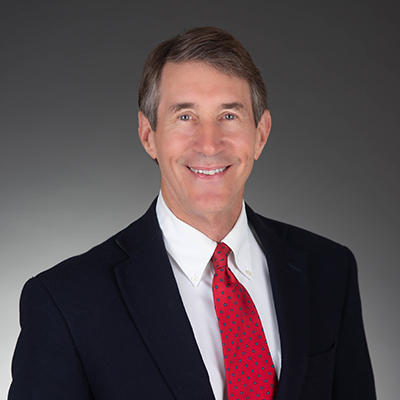 Douglas M. Faris
Senior Vice President & Partner, Realty Group South | Email
Based in Binswanger's Charlotte, NC office since joining the company in 1984, Mr. Faris is responsible for industrial property sales and leasing, with specific responsibility for North Carolina and Virginia. He also serves as site location, acquisition, and development consultant for companies seeking to establish or expand operations in the region.
During his career, Mr. Faris has consummated industrial transactions valued at over $1,100,000,000, including 900,000 sq. ft. for Steelcase, 526,000 sq. ft. for John Deere Company, and 713,000 sq. ft. for Gerber Products Company. He has represented companies including AT&T, Bristol-Myers Squibb, Unifi, Motorola, Masco Corporation, Borg Warner, Parkdale Mills, Sara Lee Corp., and Mohawk.
In 2001, Mr. Faris was selected by Commercial Property News as one of the top commercial real estate brokers in the US.
Mr. Faris is a graduate of Washington and Lee University and received his law degree from Wake Forest University. He is a member of the North Carolina Economic Developers Association and the Virginia Economic Development Association. Prior to joining Binswanger, Mr. Faris was associated with a Charlotte law firm specializing in tax and real estate matters.