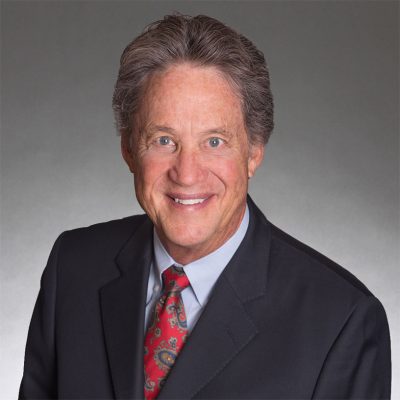 Eric C. Dienstbach
Senior Vice President & Partner | Email
Mr. Dienstbach is responsible for all industrial/commercial sales and leasing activity and for corporate relationships in the twelve-state western region. He has headed the company's Denver regional headquarters since 1985. He also oversees the Binswanger office in Phoenix, AZ as well as Binswanger's west coast offices in Los Angles and the Bay area of California, Portland, OR, and Seattle, WA.
Some of Mr. Dienstbach's recent transactions have included the acquisition or divestment of the following:
429,991 sq. ft. for Unilever, Tucson, AZ
901,000 sq. ft. for Wal-Mart in Mira Loma, CA
239,200 sq. ft. for LSI Logic in Colorado Springs, CO
580,000 sq. ft. for CommScope in Omaha, NE
303,820 sq. ft. for Toys R Us in McCarran, NV
2,587,967 sq. ft. for Bridgestone Firestone in Oklahoma City, OK
406,045 sq. ft. for TruServ in Portland, OR
534,589 sq. ft. for GAF Cedar City, UT
He has also represented such corporate clients as Wal-Mart Stores, Inc., Johns Manville, Intel, Kimberly-Clark, Air Products, Exxon, and Fleetwood throughout the West.                                                                             
Mr. Dienstbach previously was Manager of Facilities Planning and Corporate Real Estate for the Johns Manville Corporation.  During his twelve years with Johns Manville, Mr. Dienstbach was an active member of IDRC and handled many real estate and construction projects. He was a Project Manager for the construction of Johns Manville's 700,000 sq. ft. corporate headquarters in Denver, CO, and regional sales offices in San Mateo, CA, Englewood Cliffs, NJ, Los Angeles, CA, and Atlanta, GA.
Mr. Dienstbach is a graduate of the University of Massachusetts and spent two years in the U.S. Army after graduation.