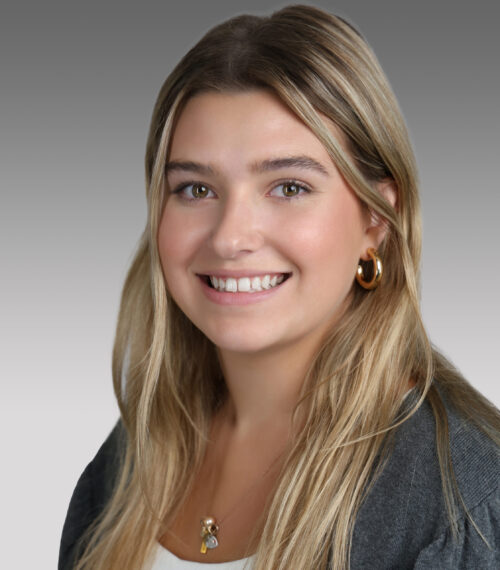 Gretchen Clay
Junior Graphic Designer

| Email
Gretchen Clay joined Binswanger in 2023 and is based out of the company's Philadelphia headquarters. As the Junior Graphic Designer, she is responsible for supporting the various marketing design needs of Binswanger's brokers as well as their clients.
Before joining Binswanger, Gretchen interned for the Temple University Small Business Development Center where she designed graphics, flyers, social media posts, and event materials to promote the organization. She also previously worked as a marketer for a small online jewelry company.
Gretchen received her B.A. in Advertising from Temple University. In her spare time, she enjoys painting, going out with her niece and nephew, and trying new restaurants.