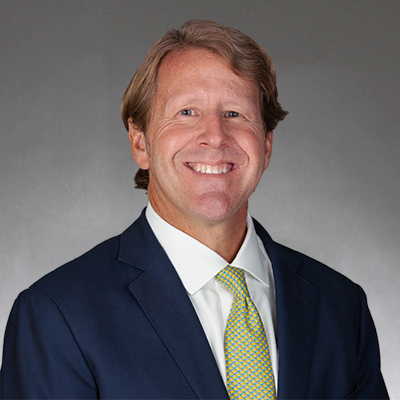 J. Holmes Davis, IV
Senior Vice President & Partner | Email
Holmes Davis has been with the company for more than 30 years and is responsible for industrial sales and leasing and corporate relationships in the Southwestern United States. He has been ranked #1 by the Dallas Business Journal's list of top industrial brokers as well as Dallas CEO Magazine and CoStar Power Brokers. His average transaction volume over the last eight years has been in excess of 3,000,000 sq. ft. sold or leased.
In 2018, his transaction volume hit $120,000,000 with a total of over 4,700,000 sq. ft. sold or leased. These results made Mr. Davis one of the top industrial brokers in the U.S. as featured in Commercial Property News. He also recently has been involved in the site selection process for various Fortune 500 companies throughout the U.S. and internationally, including Tyson, Kohler, Arcosa, Trinity Industries, Dart Logistics, and Bissell.
Mr. Davis is currently representing major companies such as Albertson's, Tyson Foods, Trinity, Arcosa, Malouf, and Qorvo in the marketing and disposition of their facilities in the Southwestern U.S. He has also sold Fab-related properties for Hitachi, Amgen, Sony, Tokyo Electron, MEMC, Qorvo, and Texas Instruments.
Mr. Davis graduated from the University of Alabama with a degree in communications. He is a member of the Southern Economic Development Council, Arkansas Economic Developers, the Texas Economic Development Council, the Dallas-area Industrial Development Association, and CoreNet Global.