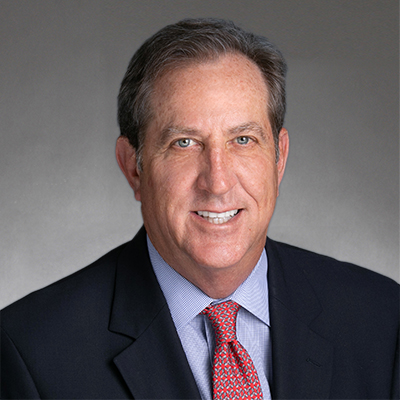 James Medbery
Senior Vice President & Managing Partner of Investment Sales | Email
James A. Medbery is an experienced professional with a proven track record for major transactions in the field of commercial corporate real estate since 1982, with an in-depth knowledge of markets throughout the United States. During his career, he has managed the disposition, acquisition, and/or leasing of major facilities for Fortune 1000 companies and major international firms throughout the U.S. He has consistently been recognized by industry organizations and his peers as one of the top Commercial brokers in the country. Mr. Medbery is currently handling projects for global companies totaling over 5 million SF of industrial real estate for either acquisition, disposition, or site selection searches for supply chain solutions.
Mr. Medbery has extensive experience in problem-solving regarding difficult transactions on the acquisition and disposition sides for his clients. He also has extensive experience in site location work for major manufacturing and distribution, office, and corporate headquarters facilities throughout the U.S. negotiating major incentive packages with local and state governments on behalf of his clients. With his extensive experience in the logistics area of site selection, Jim heads up Binswanger's Supply Chain Solutions group. He has extensive experience in site location projects in the retail industry for both store and e-commerce fulfillment projects throughout North America for major companies such as TJX, GNC stores, Tori Birch, Adidas, UPS Supply Chain Solutions, and many others. Jim also heads up our industrial and office investment group doing sale-leasebacks for major corporate real estate assets.
Mr. Medbery has recently represented United Parcel Service exclusively for major distribution requirements throughout the U.S. encompassing transactions of over two million square feet. He also represented TJX Companies (TJ Maxx and Marshall's Department Stores) in the acquisition and leasing of almost three million square feet of distribution space across the country. Other major recent transactions include the sale of a 1,003,000 sq. ft. manufacturing facility for American Greetings in Corbin, KY, the sale of a 630,000 sq. ft. industrial facility in Indianapolis, IN for Maytag, the sale of a 1.1 million sq. ft. facility in Bloomington, IN, which was formerly a Thompson Electronics manufacturing facility, the sale of two existing manufacturing facilities in Lawrenceville, GA for Motorola, the site location and office development for major regional headquarters for Comcast Cablevision in Charleston, SC and a 605,000 sq. ft. build-to-suit in Richwood, KY for Cummins Engine, and a 553,000 sq. ft. regional office and internet fulfillment center for GSI Commerce among many other major transactions.
Mr. Medbery has been responsible for the acquisition, disposition, or leasing of over 100 million square feet of space at a total dollar volume of over $1,500,000,000 throughout the course of his career. He has represented other major firms such as Lucent Technologies, AT&T, Clark Equipment, Unisys, Rockwell International, American Greetings, Cummins Engine, GSI Commerce, United Parcel Service, and TJX Corporation to name just a few.
Mr. Medbery earned his Bachelor of Science in Business Administration from Georgia Southern University where he is currently a member of the Board of Directors of the Georgia Southern University Foundation. He is actively licensed as a real estate broker in six states.