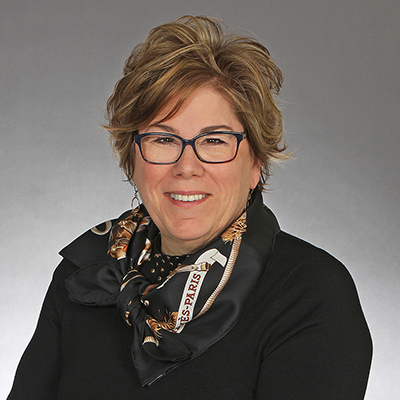 Lisa Dickinson
Corporate Administration and HR Administrator | Email
Lisa Quinn Dickinson joined Binswanger in the Philadelphia office in September 1990 as an Administrative Assistant working directly for John K. Binswanger in the Commercial Division.  In 2013, Mrs. Dickinson was asked to expand her administrative duties to include responsibility for the office's General Liability and Workers Comp Insurance programs among other risk management and administrative tasks.  In 2019, her duties were further expanded to include Human Resources and she was promoted to Director of Corporate Administration and HR Administrator.  Mrs. Dickinson participates on several Committees as well as the 401K Committee.
Mrs. Dickinson began her career at Philadelphia's first savings bank, PSFS, and worked most of her tenure as the Executive Administrative Assistant to the Executive Vice President in charge of Administration, Real Estate and Human Resources. It was there that she made the connection with Binswanger.   
Mrs. Dickinson is married to Timothy Dickinson and they have one son together, Quinn Dickinson. Her family is passionate about supporting The Children's Hospital of Philadelphia and children born with congenital heart disease.