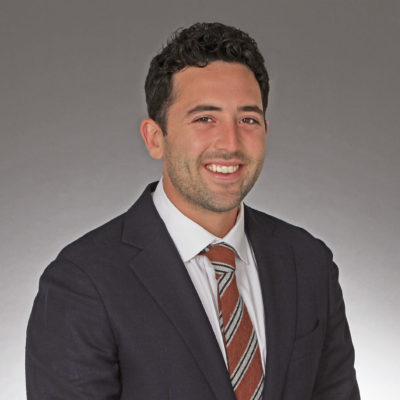 Matt Lipson
Vice President

| Email
Matt Lipson joined Binswanger in 2020 as a Senior Associate for the commercial brokerage team in Philadelphia and was promoted to a Vice President position in 2022. 
He represents and advises corporate clients with respect to their local, national, and international real estate needs and is responsible for acquisition and disposition analysis, market research, and financial underwriting.
Working alongside brokers Josh Haber and Jason Kramer, Matt supports a variety of clients, such as Philadelphia Magazine, PJ Whelihan's, and Sidecar in the tri-state area and in Philadelphia specifically. With a focus on office, retail and restaurant clients, he is responsible for seller/landlord and buyer/tenant representation and the acquisition, disposition, and leasing of properties throughout the city of Philadelphia and surrounding areas.
Prior to joining Binswanger, Matt worked as a digital marketing manager in New York City for one of the world's largest media brands. Now in the real estate industry, he is leveraging that experience to help conduct market research, turn data into insights, and enhance the technology usage in the real estate brokerage field.
Matt is a graduate of the Haverford School and George Washington University where he graduated from the business school as a marketing major.