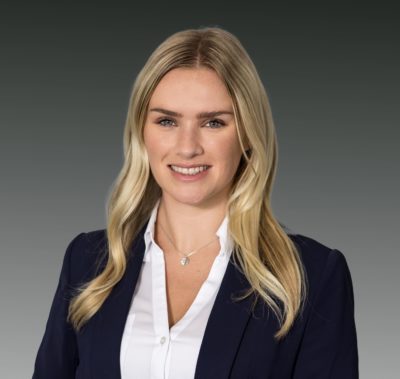 Trina Nolan
Project Manager

| Email
Trina Nolan joined Binswanger in 2022 with over five years of experience leading small, medium, and large-scale projects for major healthcare facilities and universities with budgets ranging from $1 million to $1.6 billion dollars. She started her career as a project manager for a signage design and manufacturing firm where she oversaw the project management department and managed over 40 projects simultaneously for top clients like Christiana Health, Penn Medicine, Villanova, and SEI.
Trina continued her career at HBS, a leading equipment planning, project management, and transition planning group. There, she served as an owner's rep and consultant for Penn Medicine for two years, managing facility activation, transition planning, furniture fixtures, lab equipment, and inspection preparations.
Trina successfully managed and completed over a dozen projects during her tenure at HBS. The biggest and most recent was the Penn Medicine Pavilion, a 1.5 million-square-foot, 1.6-billion-dollar hospital in Philadelphia. Her duties on the Penn Pavilion project included co-managing the activation of 47 operating rooms, a multi-phase DAAC inspection, Board of Pharmacy inspections, the training and education of 10,000 staff members, logistics planning, schedule management, and coring and keying of the building.
Trina is a member of the Greater Philadelphia Chapters of the Association of Medical Facility Professionals (AMFP) and Commercial Real Estate for Women (CREW) network. She has volunteered with Habitat for Humanity and in her free time, enjoys instructing yoga where she's trained in trauma-sensitive yoga for recovery and mental health.