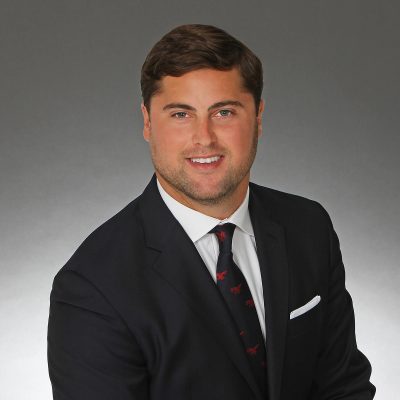 Zachary G. Binswanger
President, Binswanger International | Email
Zach Binswanger joined the company in 2013 as a Vice President within the commercial/industrial brokerage group working in the downtown Chicago office. After heading Binswanger's Midwest operations and working with some of the largest Fortune 500 companies for nearly a decade, in 2022, Zach was promoted to President of Binswanger International.
As such, Zach is responsible for the expansion and success of the Binswanger brand on a global scale. He handles all global cross-border business and oversees the company's long list of international offices. Zach also continues to work closely with the Binswanger Corporate Advisory Team on a national level.
Zach has assisted in over 16,000,000 sq. ft. landlord and tenant representation industrial transactions since 2016. In addition, he has completed 500,000+ SF office/retail tenant representation in numerous major markets including, Los Angeles, San Francisco, Boston, Miami, and Chicago. A sampling of Zach's past clients includes Kohler, Sony, Ball Corporation, Barry Callebaut, BlueLinx, Fortune Brands, Knauf Insulation, Ariens Company, and Regal Rexnord.
Zach graduated from Wesleyan University with a Bachelor of Arts Degree and is also a graduate of Deerfield Academy in Deerfield, MA. He is an active member of the National Association for Industrial and Office Parks (NAIOP), the SPCA of Philadelphia, and the Young Presidents' Organization (YPO). Born and raised in Philadelphia, Zach now resides in Chicago.