BINSWANGER ANNOUNCES THE SALE OF A FORMER JOHN DEERE 307,184 SQ. FT. FACILITY IN TOANO, VA
2/27/2020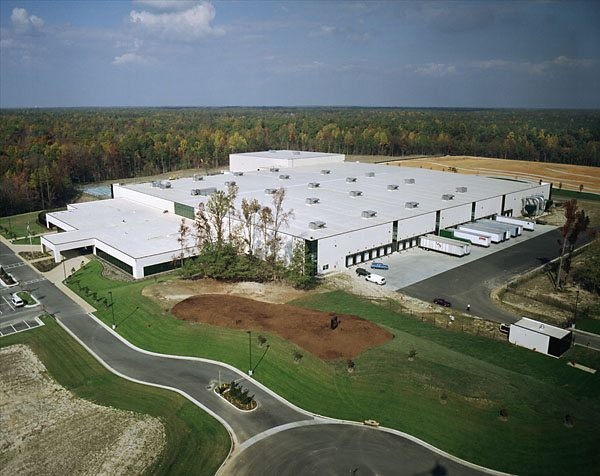 TOANO, VA – February 27, 2020 – Binswanger Commercial Real Estate Services, an innovator in commercial real estate since 1931, today announced the sale of an industrial facility on 74.4 acres located at 3000 John Deere Drive, Stonehouse Commerce Park in Toano, Virginia. The sale was brokered by Doug Faris who represented the seller, F9 Properties.
The 307,184 sq. ft. property sold to Navien, Inc., a leader in condensing technology for water heaters and boilers. Virginia Governor Ralph Northam announced that the company will invest 77.5 million to establish its first U.S. manufacturing and assembly operation in the facility, creating 180 new jobs. Navien has announced plans to triple the footprint of the existing building, bringing it to nearly 900,000 square feet.
"Binswanger was extremely proud to bring this building to market on behalf of F9 Properties," said, Doug Faris, Senior Vice President & Partner at Binswanger. "We knew the right company would understand the amazing location and property value considering its access to the Port of Virginia. We're excited to have assisted in the largest investment in James City County in nearly two decades."
The Virginia Economic Development Partnership (VEDP) worked with James City County, the Greater Williamsburg Partnership, and the Port of Virginia to secure the project for Virginia. Virginia successfully competed with Illinois, Maryland, and Pennsylvania for the opportunity. Governor Northam approved an $850,000 grant from the Commonwealth's Opportunity Fund to assist James City County with the project. The company is also eligible to receive benefits from the Port of Virginia Economic and Infrastructure Development Zone Grant Program.
The facility was originally constructed in 2000 by John Deere for their Gator Vehicle stamping, welding, painting and assembling. It has since been used by Lumber Liquidators Worldwide as a headquarters and center for hardwood flooring, finishing and distribution. 
About Binswanger
Binswanger, a global leader in full-service commercial real estate, has been helping its clients realize their full real estate potential since 1931. Founded by real estate innovator and pioneer, Frank Binswanger Sr., the company operates with the understanding that real estate has the ability to strengthen businesses and transform communities. The company offers a variety of services benefitting both owners and occupiers including global real estate brokerage, location consulting, investment sales, tenant representation, corporate advisory, strategic consulting and a variety of management services.  Having worked with more than half of the Fortune 500, the employee-owned company has long been known as the industry leader in the acquisition and disposition of industrial and commercial facilities around the globe.  For more information, please visit www.binswanger.com.