Binswanger Brokers The Sale Of 6501 Essington Avenue In Philadelphia
5/4/2021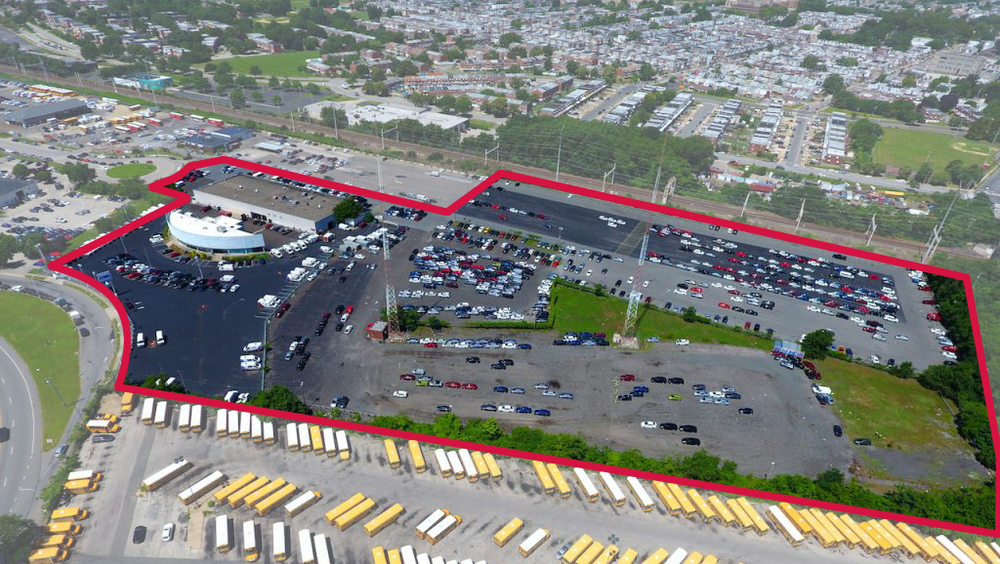 Venture One Real Estate Purchased the Industrial Outdoor Storage Property
 
Philadelphia, PA – May 4, 2021 – Binswanger Commercial Real Estate Services, an innovator in commercial real estate since 1931, today announced that it has brokered the sale of 6501 Essington Avenue in Philadelphia, PA.  The 42,000 SF property, which sits on 16.59 acres, was purchased by Venture One Real Estate through its acquisition fund, VK Industrial V, LP, a partnership between Venture One and Kovitz Investment Group. The transaction was brokered by Binswanger's Mid-Atlantic team, led by Chris Pennington, Senior Vice President and Partner at Binswanger.
"We continue to see great investments like this trading hands, particularly for outdoor storage facilities," stated Binswanger broker Chris Pennington. "Being fully-leased only makes it more appealing. This is a great investment opportunity for Venture One Real Estate and Kovitz Investment Group."
The property, formerly used as a car dealership, has a 6,400 SF showroom, a 26,565 SF service center with 19 dock doors, and a nearly 8,000 SF Mezzanine office.  The property also features a car wash. The property is zoned I-2.  The fully lit and secured industrial outdoor storage (IOS) facility was fully leased at acquisition. The site can accommodate more than 475 trailers, 1,050 sprinter vans, fleet maintenance, and outdoor storage.
The property, which has direct access to I-95 and I-76 via Essington Avenue, is a mere three miles from Philadelphia International Airport (PHL) and six miles from Center City, Philadelphia.
---
Venture One Real Estate
Venture One Real Estate is a real estate private equity fund manager, developer and operating company specializing in the industrial property sector.  Headquartered in Chicago, Venture One manages a series of discretionary value-add investment funds that target opportunities throughout the greater Chicago and New Jersey regions.  Principals of Venture One have over $7 billion of transactional experience. For further information go to www.VentureOneRE.com.
About Binswanger
Binswanger, a global leader in full-service commercial real estate, has been helping its clients realize their full real estate potential since 1931. Founded by real estate innovator and pioneer, Frank Binswanger Sr., the company operates with the understanding that real estate has the ability to strengthen businesses and transform communities. The company offers a variety of services benefitting both owners and occupiers including global real estate brokerage, location consulting, investment sales, tenant representation, corporate advisory, strategic consulting, and a variety of management services.  Having worked with more than half of the Fortune 500, the employee-owned company has long been known as the industry leader in the acquisition and disposition of industrial and commercial facilities around the globe.  For more information, please visit www.binswanger.com.