Binswanger Brokers the Sale of a Last-Mile Distribution Facility in Pennsauken, NJ
5/18/2023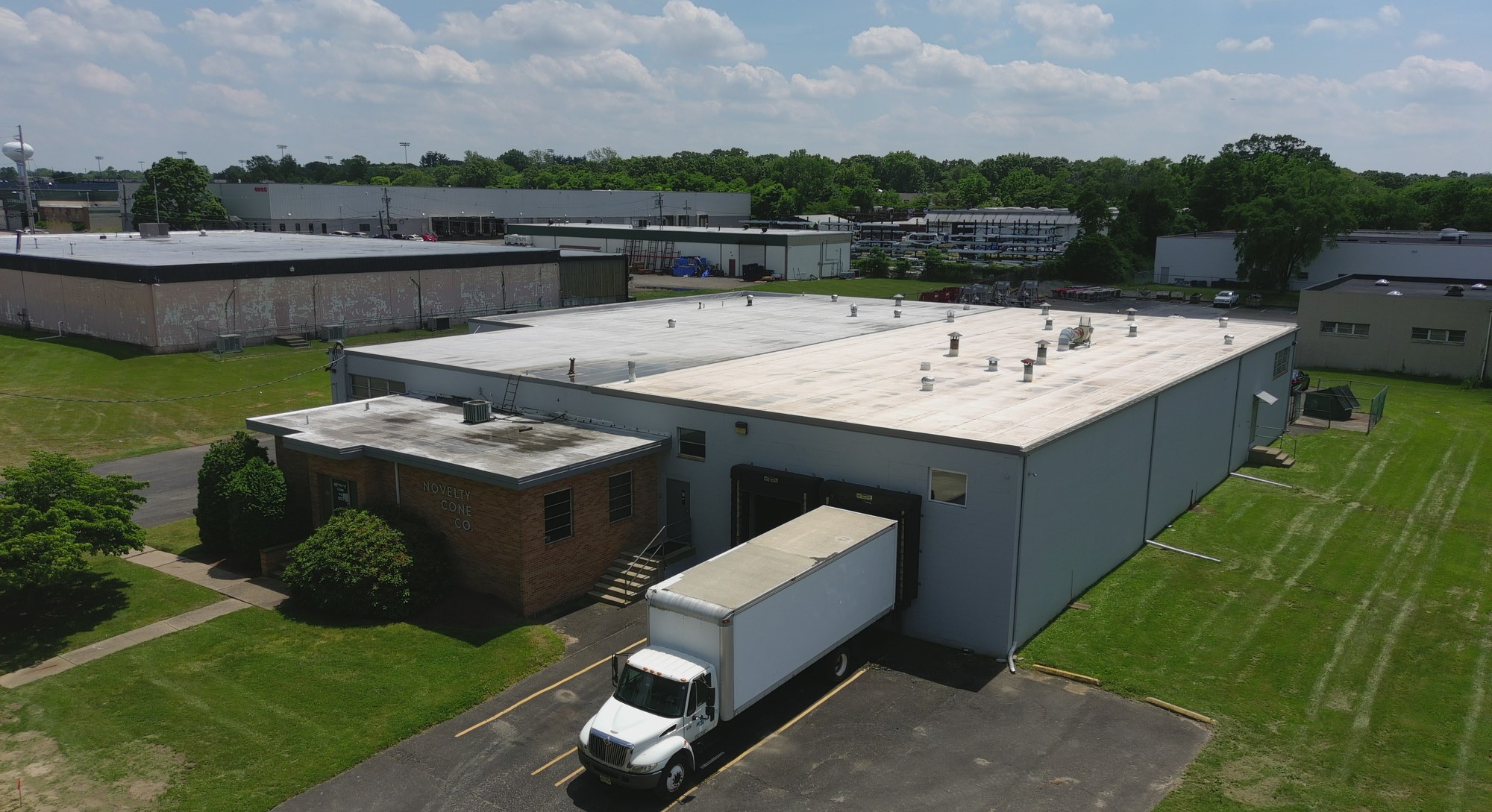 PHILADELPHIA, PA – May 18, 2023 – Binswanger, an innovator in commercial real estate since 1931, announced today that it has brokered the sale of 807 Sherman Avenue in Pennsauken, New Jersey, a 15,000-square-foot ice cream cone manufacturing facility owned by Novelty Cone Co. to SNS Real Estate Investment Group.
SNS, which is based in Teaneck, NJ, plans to proceed with renovations to the building as it prepares to market the vacant building for lease. "I was delighted to work with Mike [Torsiello] and the Binswanger team to add this to our growing portfolio in the Pennsauken Market," said Sam Roney, SNS's Chief Acquisitions Officer. SNS continues to aggressively acquire industrial properties across New Jersey and the surrounding areas and welcomes opportunities.
Originally built in 1967 by Novelty Cone, the property offers near immediate access to U.S. Route 130 and the Betsy Ross Bridge along with easy access to multiple interstate distribution arteries within a 15-minute drive. It features 800 square feet of office space, four tailgate loading docks, 8" concrete floors, and 25 marked surface spaces.
"We were able to capitalize on the property's highly accessible location within a last-mile industrial park, limited supply of similar standalone facilities, and long-term potential for rent appreciation to pair Buyer and Seller," said Binswanger Senior Vice President, Mike Torsiello who brokered the transaction.
The industrial facility will be taken to market for lease by Binswanger once substantial renovations have been completed.
About Binswanger
Binswanger, a global leader in full-service commercial real estate, has been helping its clients realize their full real estate potential since 1931. Founded by real estate innovator and pioneer, Frank Binswanger Sr., the company operates with the understanding that real estate has the ability to strengthen businesses and transform communities. The company offers a variety of services benefitting both owners and occupiers including global real estate brokerage, location consulting, investment sales, tenant representation, corporate advisory, strategic consulting, and a variety of management services. Having worked with more than half of the Fortune 500, the employee-owned company has long been known as the industry leader in the acquisition and disposition of industrial and commercial facilities around the globe.