BINSWANGER COMMERCIAL REAL ESTATE SERVICES PRIMED TO REINVIGORATE 88-YEAR BRAND WITH THE HIRE OF A NEW SENIOR VICE PRESIDENT OF MARKETING
2/15/2019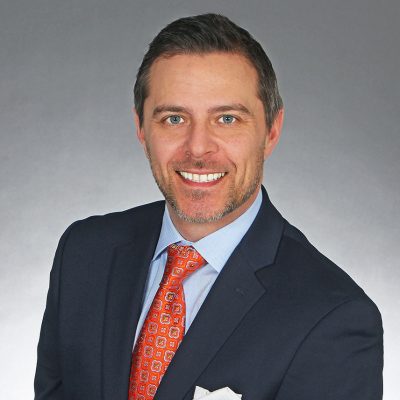 On the Heels of Company Ownership Change, Owen Murphy Joins the Team to Usher Binswanger into a New Era
Binswanger Commercial Real Estate Services, an innovator in commercial real estate since 1931, today announced that it has named Owen Murphy as the company's Senior Vice President of Marketing. In this role, Murphy will develop and implement the company's forward-looking corporate marketing strategy as well as drive the marketing services necessary to sell, lease and acquire Binswanger clients' commercial properties throughout the U.S.
The appointment of Murphy comes on the heels of a July 2018 decision to enhance the company leadership structure by broadening the pool of owners to 16 equity partners It is the first time in the company's 88-year history that anyone outside of the immediate family is an owner.
"This past year represents a new chapter for the company, and we're excited to have Owen join us to help further our already iconic brand," said David Binswanger, President, Binswanger Commercial Real Estate Services. "We look forward to showcasing the depth of services that Binswanger brings to commercial real estate as we approach our 100-year anniversary."
Murphy has nearly 20 years of marketing and public relations experience working in a variety of business-to-business settings where sales support has been among his chief functions. In his new role, Murphy will be responsible for company branding, content development, public relations, and various social and online media.
"It's always exciting to play such an integral role in a company's effort to modernize," stated Murphy. "There is such a rich history to Binswanger that can't be denied, but at the same time the industry has been evolving, and will continue to, so it's a great time to implement some new technology tools, increase operational efficiency, reestablish the brand and remind the world that Binswanger is a major player –both locally and around globe."
About Binswanger
Binswanger, a global leader in full-service commercial real estate, has been helping its clients realize their full real estate potential since 1931. Founded by real estate innovator and pioneer, Frank Binswanger Sr., the company operates with the understanding that real estate has the ability to strengthen businesses and transform communities. The company offers a variety of services benefitting both occupiers and owners including advisory/consulting, location consulting, property acquisition and disposition, and a variety of management services. Having worked with more than half of the Fortune 500, the employee-owned company is well-known as the industry leader in the acquisition and disposition of industrial facilities around the globe. For more, please visit www.binswanger.com.