Binswanger Helps Conair Secure Lease of a New, 2.1 Million Square Foot Distribution Center in Hagerstown, MD
10/11/2023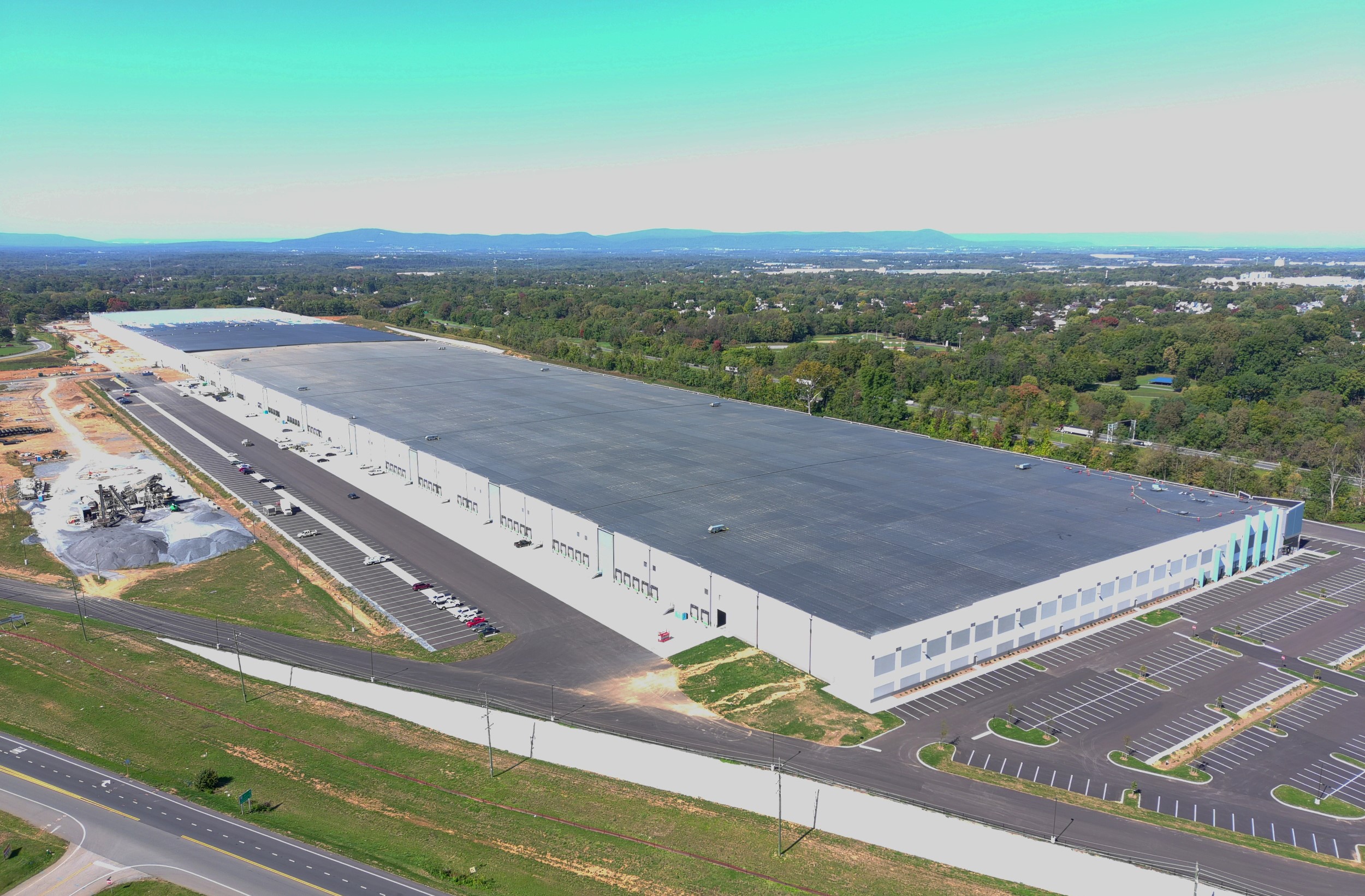 PHILADELPHIA, PA (October 11, 2023) – Binswanger, a global leader in full-service commercial real estate, announced that after a competitive location consulting engagement covering multiple states, it has secured a 10-year lease for a soon-to-be-constructed distribution center in Washington County, MD for Conair, a leading developer, manufacturer, and marketer of health and beauty products and kitchen appliances.
Binswanger was engaged by Conair to assist in the planning, site selection, demographics and labor analytics, brokerage, and lease negotiations for the approximately 2.1 million square foot facility located at 10440 Downsville Pike and 17250 Sterling Road.
The facility is being built in Trammell Crow's Mid-Atlantic Crossings development. While originally planned as two separate 1 million square foot warehouses, Binswanger worked with all parties to redesign the plan so that it could be operated as a single contiguous building.
"This is an exciting deal both for Conair and the state of Maryland," said Binswanger's President and CEO, David Binswanger. "Like many other large companies in the wake of the pandemic, Conair wanted to consolidate its assets and find a strategic location as close to its customers as possible. I have no doubt this new facility will enhance the company's ability to grow long term."
The new warehouse is expected to become the largest in Maryland and the largest in the nation for small appliances. With this Mid-Atlantic expansion, Conair will also create approximately 700 new full-time local jobs over the next 10 years. 
"This was a unique search, but I'm thrilled that in the end, we were able to find Conair a superb facility in an ideal location," says Binswanger Senior Vice President and Partner, Chris Pennington who brokered the deal with assistance from fellow Senior Vice Presidents, Tim Pennington and Mike Torsiello. "Thanks to the property's convenient access to several major highways and ground and freight hubs, Conair can now service customers across most of the East Coast within a day or less."
"Western Maryland's thriving distribution and logistics industry, large workforce, and competitive labor cost made the state an instant frontrunner in our search," said Vice Chairman of Binswanger Advisory Services, Inc., John J. Dues, Sr. who conducted thorough demographic, labor, and incentive analyses for the Hagerstown site. "Working closely with the Maryland Department of Commerce along with Washington County, I'm happy to report that Binswanger secured competitive economic development assistance programs for Conair."  
Binswanger has a long-standing relationship with Conair, having been retained by the company in 2019 to assist in the search for and sublease of 500,000 square feet of warehouse space in central Pennsylvania.
About Binswanger 
Binswanger has been helping its clients realize their full real estate potential since 1931. Founded by real estate innovator and pioneer, Frank Binswanger Sr., the company operates with the understanding that real estate has the ability to strengthen businesses and transform communities. The company offers a variety of services benefitting both owners and occupiers including global real estate brokerage, location consulting, investment sales, tenant representation, corporate advisory, strategic consulting, and a variety of management services. Having worked with more than half of the Fortune 500, the employee-owned company has long been known as the industry leader in the acquisition and disposition of industrial and commercial facilities around the world. For more information, visit www.binswanger.com