Binswanger Secures 17-Year, $128 Million Lease of Former Intel Fabrication Plant in Colorado Springs, CO
8/1/2023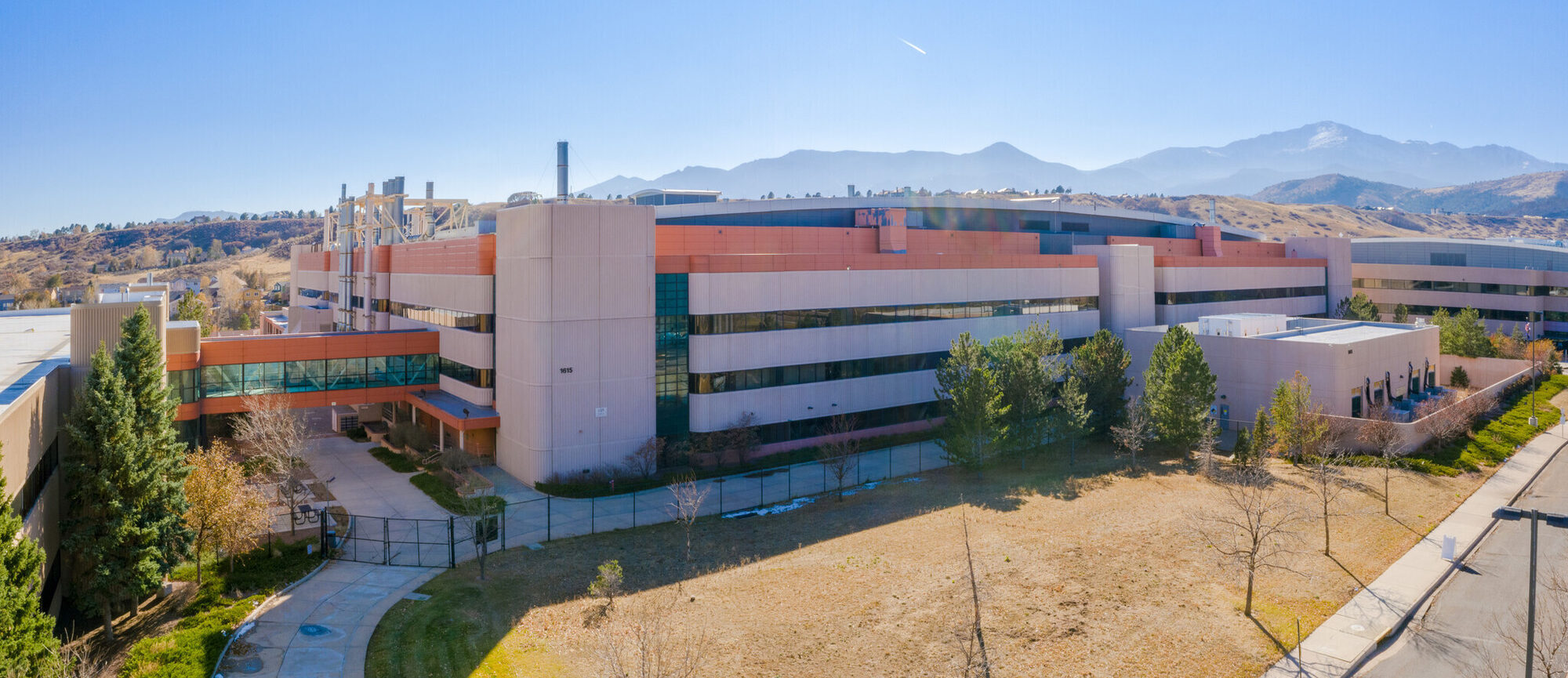 COLORADO SPRINGS, CO – Aug. 1, 2023 – Binswanger, a global leader in full-service commercial real estate, announced today that it has secured a long-term lease on behalf of a private owner of the former Intel semi-conductor plant located in the Corporate Ridge commercial complex at 1615 Garden of the Gods Road in Colorado Springs, CO.  
Swiss solar manufacturer, Meyer Burger will lease the former Intel FAB and two utility buildings—a total of 773,713 square feet—on the 33-acre campus through July 2041. The company plans to invest more than $400 million over the next five years to convert the plant into a high-performing facility that will manufacture the chips and wafers that help power the solar modules commonly installed on the roofs of homes and commercial buildings.
"As one of the only existing 8-inch wafer facilities in the U.S., we were fortunate to be able to bring this unique asset to market," said Binswanger Senior Vice President, Chuck Pawlak, who brokered the deal with help from Quantum Commercial Group and fellow Binswanger broker, Carson Erard. "The in-place infrastructure, large and well-educated labor pool, and Colorado's significant incentive packages made it an incredible opportunity, especially for solar manufacturing."
Binswanger has previous experience with the property, having sold it to Intel back in 2000 where it remained until 2007. The tech company spent over $1 billion to transform the facility into an engineering marvel, complete with 140,000 square feet of clean room space, heavy power availability of up to 90 megawatts, and rare high-bay warehouse space with dick doors for loading.
The solar cells manufactured in the plant will exclusively supply Meyer Burger's solar module production facility in Arizona. Production is slated to begin before the end of next year and is expected to create more than 350 local jobs.
About Binswanger 
Binswanger has been helping its clients realize their full real estate potential since 1931. Founded by real estate innovator and pioneer, Frank Binswanger Sr., the company operates with the understanding that real estate has the ability to strengthen businesses and transform communities. The company offers a variety of services benefitting both owners and occupiers including global real estate brokerage, location consulting, investment sales, tenant representation, corporate advisory, strategic consulting, and a variety of management services. Having worked with more than half of the Fortune 500, the employee-owned company has long been known as the industry leader in the acquisition and disposition of industrial and commercial facilities around the world. For more information, visit www.binswanger.com