Binswanger Secures Buyer For 1,031,746 SF Industrial Property In Greenville, TX
1/14/2021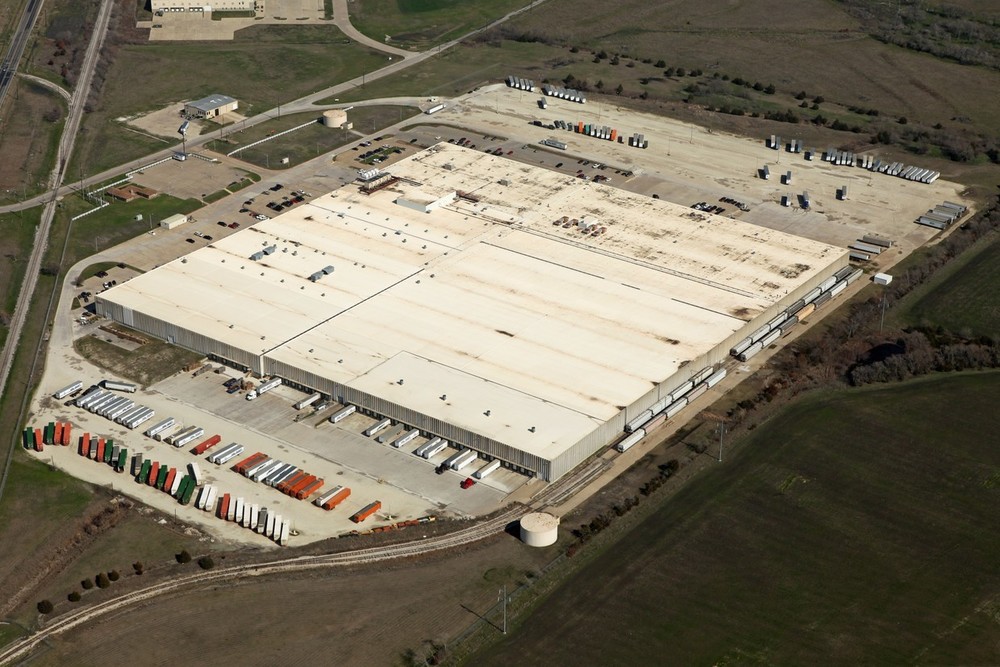 100-ACRE PROPERTY AT 7121 SHELBY AVENUE SELLS TO EPM PARTNERS  
PHILADELPHIA, PA – January 14, 2020 – Binswanger Commercial Real Estate Services, an innovator in commercial real estate since 1931, today announced that it has brokered the sale of the property at 7121 Shelby Avenue. The seller, Fritz Industries, sold the property to EPM Partners. The deal was brokered by Binswanger's J. Holmes Davis, Senior Vice President and Partner, and a recipient of Dallas CEO Magazine's 2020 Broker of the Year Award for industrial tenant representation.   Cary Pollack and Judah Neuman from Meridian Capital Group secured a loan from Cerco Funding LLC."We're thrilled to have found this opportunity for EPM and are certain this will prove to be a sound investment for the rapidly growing real estate company," stated Binswanger's Holmes Davis. "The need for manufacturing, warehousing, and distribution continues to expand during the pandemic, and, as a result, this is exactly the type of property everyone is looking to buy."
EPM plans to market both nationally and internationally to find a tenant or tenants for the roughly 600,000 available square feet.
"At this moment, the building is partially occupied," Stated Eli Zami from EPM. "But for the right situation, the entire building could be available."
About the property
The property is 1,031,746 SF with 626,682 SF of warehouse and 418,482 SF of manufacturing set on more than 100 acres. The property features 11 Cranes ranging from 5 to 20 Tons. The column spacing ranges from 25′ x 50′ to 25′ x 60′ in manufacturing area and 30'x50′ to 30'x54′ in warehouse area. Clear ceiling heights range from 33′ – 36′ throughout and 45′ in high bay area. There are 85 dock doors and five drive-in doors. The property offers direct access to I-30 with additional access to US Hwy 69/380, IH-20 via TX Hwy 34 and convenient connections to IH-35 and IH-45 via Dallas/Fort Worth Metroplex. Greenville is served by Kansas City Southern (KCS) with short line service provided by DGNO (Union Pacific line). Commercial air service is provided by DFW International Airport and Dallas Love Field, both approximately 60 miles from Greenville.
---
About EPM Partners
EPM Partners is a private, self-administered, and self-managed, real estate firm that was formed to primarily engage in the business of acquiring, owning, developing and managing industrial properties throughout the United States. For more visit http://epm-partners.com/
About Binswanger
Binswanger, a global leader in full-service commercial real estate, has been helping its clients realize their full real estate potential since 1931. Founded by real estate innovator and pioneer, Frank Binswanger Sr., the company operates with the understanding that real estate has the ability to strengthen businesses and transform communities. The company offers a variety of services benefitting both owners and occupiers including global real estate brokerage, location consulting, investment sales, tenant representation, corporate advisory, strategic consulting, and a variety of management services.  Having worked with more than half of the Fortune 500, the employee-owned company has long been known as the industry leader in the acquisition and disposition of industrial and commercial facilities around the globe.  For more information, please visit www.binswanger.com.