Binswanger Announces Tenant, Utopia Fulfillment, Taking Space In 8600 River Road In Pennsauken, NJ
8/6/2020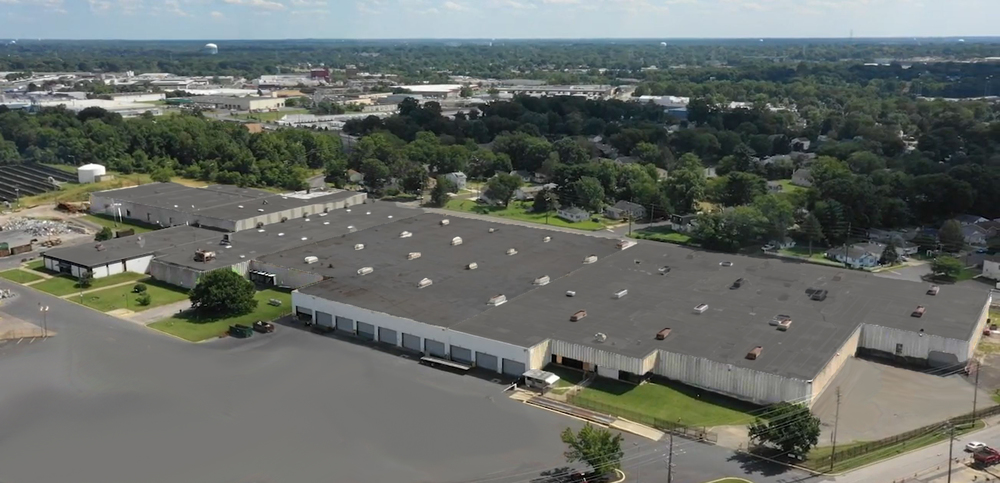 The 355,000 SF facility, purchased and recently renovated by Velocity Venture Partners, is the largest industrial building available for lease in Pennsauken
PHILADELPHIA, PA – August 06, 2020 – Binswanger Commercial Real Estate Services announced today that it secured a 120,000 square foot long-term lease at the Pennsauken Logistics Center. The new tenant, Utopia Fulfillment, will use the space for distribution and e-commerce fulfillment of its home goods product lines. Binswanger served as the rep for the landlord, Velocity Venture Partners. NAI Mertz represented the tenant. 
The property was recently purchased and renovated by Velocity Venture Partners. The building still offers up to 235,000 SF available for lease, with units ranging from 1,500 square feet to 155,000. Representing both the initial purchase and the landlord representation are brokers Mike Torsiello, Vice President and Chris Pennington, Senior Vice President and Partner –both in Binswanger's Philadelphia office. 
"Velocity focuses on identifying infill industrial assets that provide tenants with efficient access to customers throughout the Northeast," stated Tony Grelli, Founding Partner of Velocity Venture Partners. "Many of these assets are repositioned to fill the needs of today's e-commerce and distribution-based companies, which was exactly our game plan behind the Pennsauken Logistics Center. We are excited to welcome Utopia to the Velocity Family and believe that this lease signing illustrates the value proposition of the complex to distribution-style users."
The property is strategically located in the Pennsauken Industrial Park mere minutes to Betsy Ross Bridge, I-95, and Tacony Palmyra Bridge. The industrial park is also close to Routes 73, 130, I-295, and the NJ Turnpike. The New Jersey Transit "River Line" light rail station is one-quarter mile from site. There is also regular bus service from Philadelphia to various points on River Road. 
A full renovation from Velocity Ventures is nearing completion with improvements that include white boxed interior, roof replacement, new LED lighting, repaving the parking lot, exterior painting and loading dock upgrades.  Building features include ceiling height ranging from 20′-35′ clear; a 100% wet sprinkler system; 28 tailgate loading docks with four drive-in doors; 3+ acres of dedicated trailer/vehicle storage (approximately 200-250 trailer spaces). The property is zoned HI (Heavy Industrial District). 
"This area has proven to be among the most competitive industrial markets in the region so we're certain Velocity will have no trouble securing an additional tenant -or several- very soon," stated Chris Pennington, Senior Vice President and Partner, Binswanger. "There's no question this will prove to be a worthwhile endeavor for Velocity and we're happy to be a part of it." 
For more information on the available space within 8600 River Road, please contact Mike Torsiello  at mtorsiello@binswanger.com or call 215.448.6210. Additionally, Chris Pennington can be reached at cpennington@binswanger.com or by phone at 215.448.6053. 
---
About Velocity Venture Partners 
Velocity is a Philadelphia-based developer of industrial and flex properties.  The firm was founded in 2017 by Tony Grelli and Zach Moore and currently owns and manages over two million SF of industrial real estate in Southern New Jersey and Southeastern Pennsylvania.  Velocity raises acquisition capital from high net worth investors and family offices throughout the United States.  For more information or to contact the team, please visit www.velocityinv.com. 
About Binswanger 
Binswanger, a global leader in full-service commercial real estate, has been helping its clients realize their full real estate potential since 1931. Founded by real estate innovator and pioneer, Frank Binswanger Sr., the company operates with the understanding that real estate has the ability to strengthen businesses and transform communities. The company offers a variety of services benefitting both owners and occupiers including global real estate brokerage, location consulting, investment sales, tenant representation, corporate advisory, strategic consulting and a variety of management services.  Having worked with more than half of the Fortune 500, the employee-owned company has long been known as the industry leader in the acquisition and disposition of industrial and commercial facilities around the globe.  For more information, please visit www.binswanger.com.