South Jersey industrial market remains hot with lease of 120K square feet in Pennsauken
8/10/2020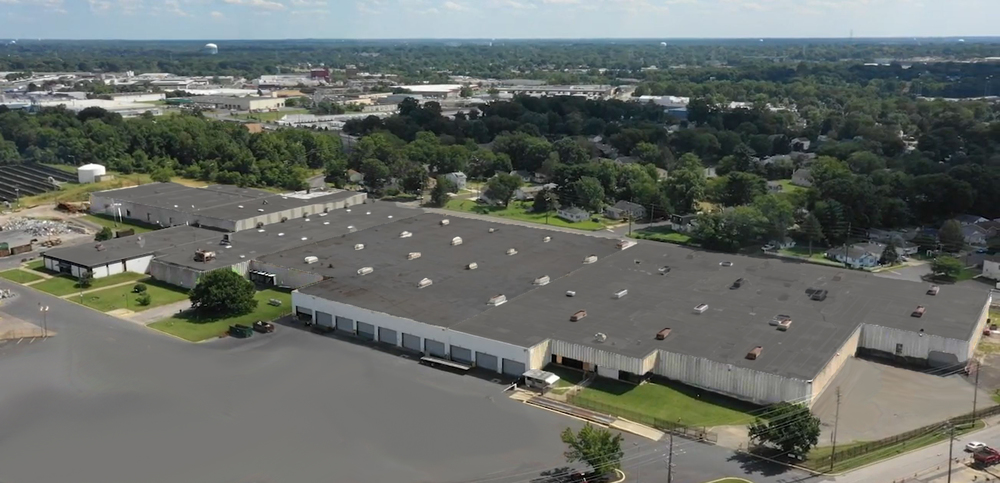 By Michelle Caffrey  – Reporter, Philadelphia Business Journal
A home goods retailer scooped up 120,000 square feet of industrial space in Pennsauken, leasing part of a 355,000-square-foot former manufacturing facility at 8600 River Rd. and taking yet another industrial vacancy off the market in South Jersey. 
Utopia Fulfillment, which has warehouses in Texas, California and Bensalem, will use the facility for its e-commerce distribution operations. 
It's unclear if the lease will be a relocation of the Bensalem facility or an entirely new operation; Utopia did not return a request for comment.
The long-term lease comes roughly eight months after fast-growing Bala Cynwyd-based industrial real estate firm Velocity Venture Partners bought 8600 River Rd. for $10.1 million and named it the Pennsauken Logistics Center.
At the time, Velocity's founders, Anthony Grelli and Zach Moore, said they planned to invest about $4 million into renovations, including installing new LED lights that use 15% of the power of the former lighting, replacing the roof, renovating loading docks, whitewashing the interior and upgrading the exterior.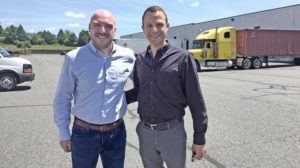 In less than three years, the firm has built up a portfolio of 2 million square feet of warehouse and distribution space in the region. It focuses specifically on areas like Pennsauken, where it owns about 800,000 square feet, that are attractive to tenants in need of last-mile, e-commerce distribution facilities. The township is surrounded by bridges into Philadelphia, major highways and densely populated areas. 
"Velocity focuses on identifying infill industrial assets that provide tenants with efficient access to customers throughout the Northeast,"  Grelli said in a statement. "Many of these assets are repositioned to fill the needs of today's e-commerce and distribution-based companies, which was exactly our game plan behind the Pennsauken Logistics Center. We are excited to welcome Utopia to the Velocity Family and believe that this lease signing illustrates the value proposition of the complex to distribution-style users."
The firm was attracted to 8600 River Rd. since it's nearly impossible to build a property that large in the area today, and represented a unique opportunity. 
"In order to build something of this size in Pennsauken today, you'd need a site that's 50 or 60 acres. It's non-existent," Moore said in January. "What you have here is incredibly unique in that it was built long before those dimensional requirements existed. You have something that truly can't be replaced in Pennsauken."
After leasing 120,000 square feet to Utopia, Velocity has about 235,000 additional square feet available in the building, with units ranging from 1,500 square feet to 155,000. 
"This area has proven to be among the most competitive industrial markets in the region so we're certain Velocity will have no trouble securing an additional tenant – or several – very soon. There's no question this will prove to be a worthwhile endeavor for Velocity and we're happy to be a part of it," Binswanger's Chris Pennington, who represented Velocity in the deal alongside Mike Torsiello, said in a statement. NAI Mertz represented Utopia. 
The lease continues a run on industrial space in South Jersey, where the vacancy rate has dropped from 5.5% at the beginning of 2020 to 3.7% in the second quarter, according to Collier's mid-year report for the region.
It's possible that rate will drop even further next quarter, as warehouse and trucking company Champion Services recently signed a new long-term lease for 151,600 square feet of space in Gloucester County's Pureland Industrial Complex. The broker on that deal, Marc Isdaner of Colliers International, said in July that Colliers is close to leasing another space in Pureland for 190,000 square feet, and he knows of two other deals in the works he's not involved with in Gloucester County, one for 158,000 square feet and another for 200,000 square feet.