BINSWANGER AND AVISON YOUNG NAMED EXCLUSIVE AGENTS BY TECHNIPFMC FOR AN INDUSTRIAL PROPERTY ON 38.2 ACRES IN HOUSTON, TEXAS
1/16/2020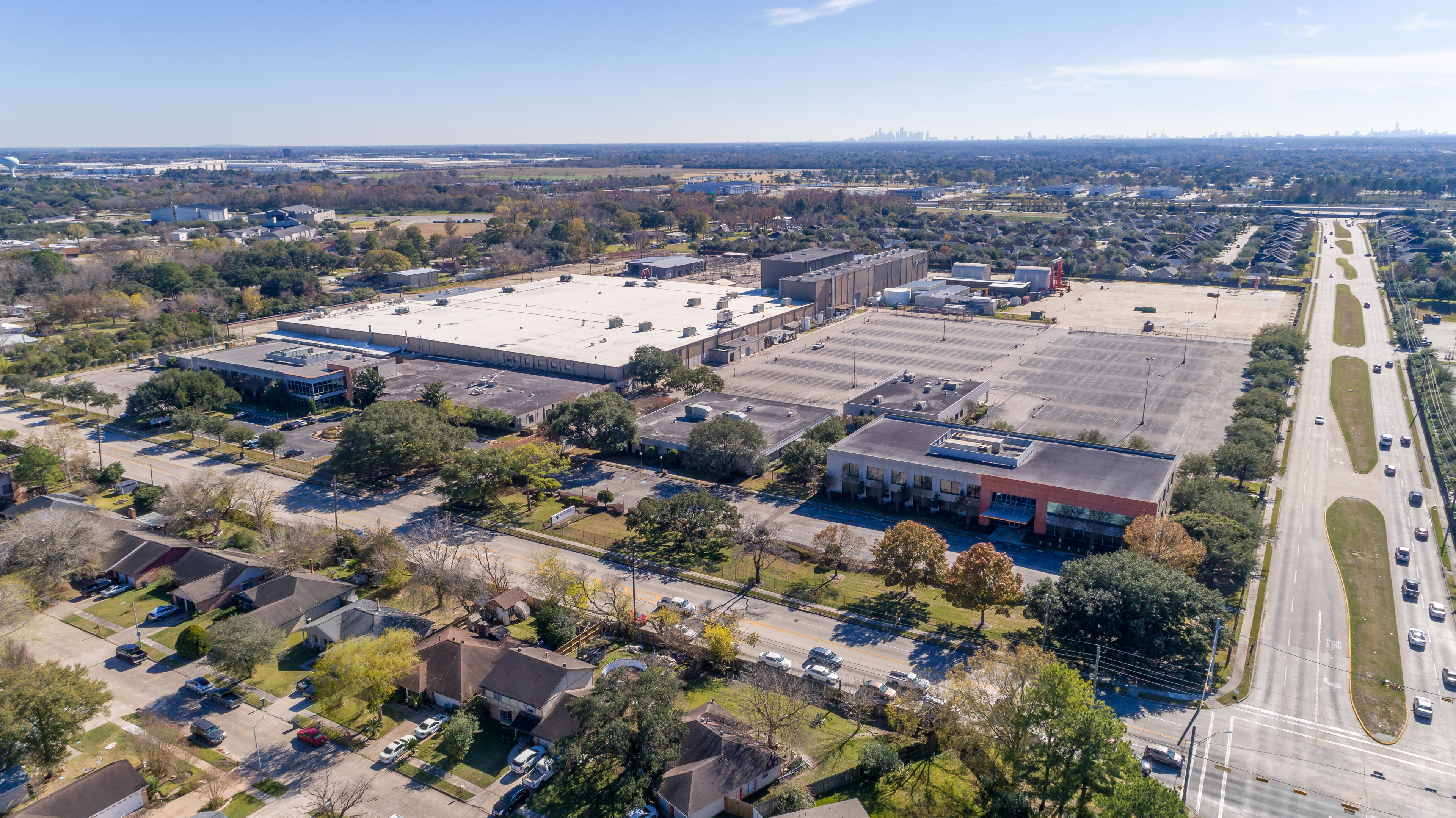 HOUSTON, TX – January 16, 2019 – Binswanger and Avison Young have been selected to exclusively represent TechnipFMC for the sale of an office and an industrial building on 38.2 acres. The buildings, previously used for FMC Technology's products servicing the oil and gas industry, are located at 1777 Gears Road in Houston, Texas.
The sale includes multiple buildings with a total of 462,717 sq. ft. The industrial portion totals 256,767 sq. ft. featuring low and high bays, approximately 10 overhead dock doors and column spacing of 50' x 28.' It also contains 47 jib cranes and 44 bridge cranes over 100-ton capacity as well as 11 monorail cranes up to 5-ton capacity throughout the facility. Heavy power to the building is supplied by CenterPoint Energy.
The building also includes test pools for submersible testing – one at 26' deep with a 15' radius and one at 20' deep with an 11' radius. The office space totals 205,950 sq. ft spread among several buildings with the largest portion of 81,285 being the 2-story plant office. There are also smaller freestanding office buildings on the property including an executive office building. The campus also offers conference and training rooms, a large cafeteria, a fitness facility and flexible floorplans. There are 7 acres of outside storage and approximately 1,143 paved parking spaces. The entire property is fenced and lighted with access to TC Jester Blvd, Gears Road and Lilleux Road.
"This property presents an excellent opportunity for a company looking to bring its office and industrial needs together in a highly accessible and convenient location," stated Holmes Davis, Senior Vice President, Binswanger. "The more than 250,000 SF industrial portion of the property is well-suited for project staging, crating, assembly and manufacturing. Plus, being only 17 miles north of downtown Houston, everything is in reach with several local highways nearby."
Tours of the property can be scheduled by contacting Holmes Davis at 214-763-3700.
About Binswanger
Binswanger, a global leader in full-service commercial real estate, has been helping its clients realize their full real estate potential since 1931. Founded by real estate innovator and pioneer, Frank Binswanger Sr., the company operates with the understanding that real estate has the ability to strengthen businesses and transform communities. The company offers a variety of services benefitting both owners and occupiers including global real estate brokerage, location consulting, investment sales, tenant representation, corporate advisory, strategic consulting and a variety of management services.  Having worked with more than half of the Fortune 500, the employee-owned company has long been known as the industry leader in the acquisition and disposition of industrial and commercial facilities around the globe.  For more information, please visit www.binswanger.com.
About Avison Young
Avison Young is the world's fastest-growing commercial real estate services firm. Headquartered in Toronto, Canada, Avison Young is a collaborative, global firm owned and operated by its Principals. Founded in 1978, with legacies dating back more than 200 years, the company comprises approximately 5,000 real estate professionals in 120 offices in 20 countries. The firm's experts provide value-added, client-centric investment sales, leasing, advisory, management and financing services to clients across the office, retail, industrial, multi-family and hospitality sectors.