BINSWANGER ANNOUNCES FOUR SALES BROKERED BY CHRIS PENNINGTON IN PHILADELPHIA, PA
6/26/2019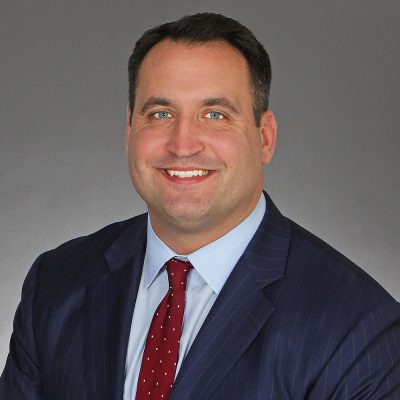 Binswanger Commercial Real Estate Services, an innovator in commercial real estate since 1931, today announced the sale of four Philadelphia properties, all brokered by regional real estate broker Chris Pennington. All four deals closed between April 3, 2019 and June 16, 2019. In each sale, Mr. Pennington represented the sellers, which included Morris Iron & Steel Co, Inc. with Berks Street Properties LLC, Bingh Truong, The Hahn Family Revocable Trust, and Alan E. and Stephen C. Beletz.

The first property located at 265-99 W Berks Street sold to DCM Equity LLC on April 3, 2019 for $2,750,000. It features approximately 4,100 sq. ft of industrial space situated on 3 acres in the heart of North Philadelphia.

2335 Wheatsheaf Lane, located in the Port Richmond neighborhood of Philadelphia was purchased by Beschloss Properties on May 12, 2019 for $1,300,000 and was a former 1.8-acre scrap yard featuring a 4,849 sq. ft. single-story building. Beschloss Properties plans to hold the property for development purposes. 

A 15,940 sq. ft. single story industrial building located at 155-57 W. Erie Avenue in North Philadelphia sold to Gonzalez GB LLC on May 24, 2019 for $535,000.

Most recently, Mr. Pennington brokered the sale of three buildings located at 236, 246, and 256 E Hunting Park Avenue near the Rising Sun Avenue exit off US Route 1. These lots totaled 10,138 sq. ft. and .48 acres and the allowable uses include industrial, warehousing and wholesale. The property was purchased by Don't Hunt the Whale, LLC for $550,000.
 
"Chris has consistently been one of the top agents in the Binswanger Philadelphia office and has a deep knowledge of the Philadelphia market," said Dan Cullen, Executive Vice President, Binswanger. "He takes great pride in advancing his clients' business endeavors through real estate and at the same time, enhances the communities in which those clients reside. Binswanger is proud to have him as a member of our team." 

About Binswanger
Binswanger, a global leader in full-service commercial real estate, has been helping its clients realize their full real estate potential since 1931. Founded by real estate innovator and pioneer, Frank Binswanger Sr., the company operates with the understanding that real estate has the ability to strengthen businesses and transform communities. The company offers a variety of services benefitting both owners and occupiers including global real estate brokerage, location consulting, investment sales, tenant representation, corporate advisory, strategic consulting and a variety of management services.  Having worked with more than half of the Fortune 500, the employee-owned company has long been known as the industry leader in the acquisition and disposition of industrial and commercial facilities around the globe.  For more information, please visit www.binswanger.com.