BINSWANGER NAMED EXCLUSIVE AGENT BY ACROSA WIND POWERS, INC. FOR A 122,050 SQ. FT COIL AND BARGE FACILITY ON 54 ACRES IN PINE BLUFF, ARKANSAS
7/16/2019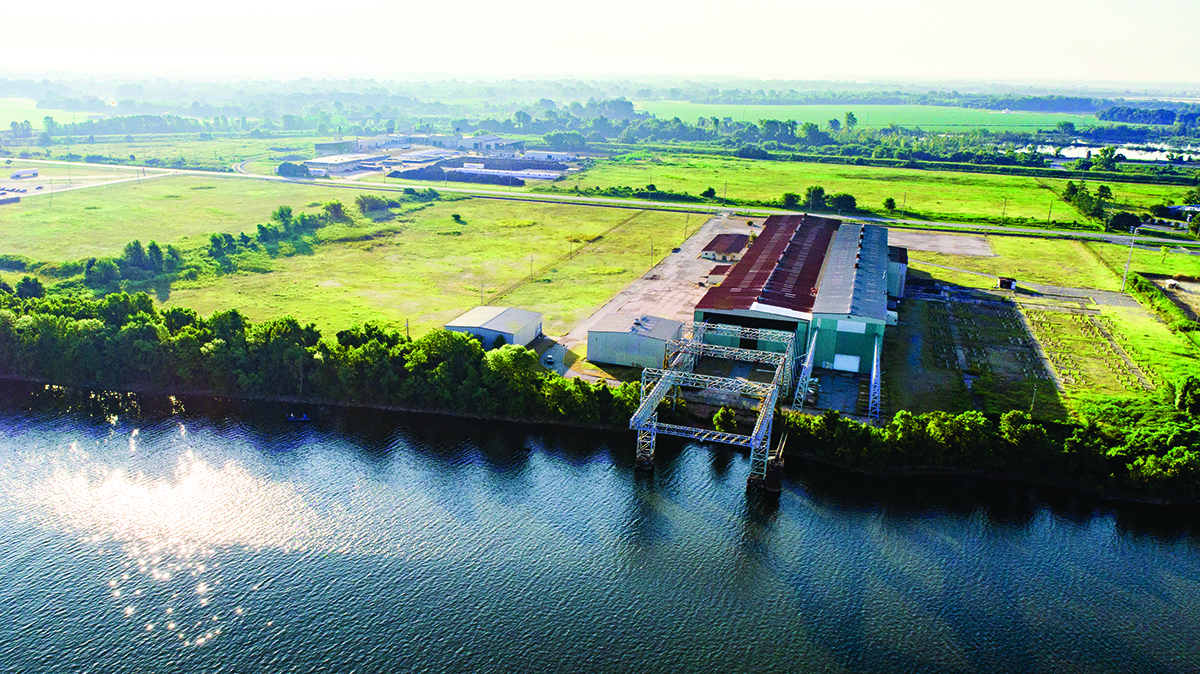 Binswanger Commercial Real Estate Services, an innovator in commercial real estate since 1931, has been selected to exclusively represent Acrosa Wind Powers, Inc. for the sale of a 122,050 sq. ft. industrial building on 54 acres. The property, previously intended for a barge manufacturing facility, is located at 4319 Emmett Sanders Road in Pine Bluff, Arkansas.
The sale includes a coil and barge unloading center that has barge docking capabilities. The building features ceiling heights up to 51.' It also contains two 25-ton and two 20-ton cranes and one 100 HP air compressor. There is a paved and lighted parking lot with a 200-car capacity and overflow parking available on the side of the building. Also included are four additional small buildings on the property; a single-story 102,029 sq. ft. industrial facility, a 17,220 sq. ft. painting building, a 4,380 sq. ft. brake press building, and an 8,392 sq. ft. office building. Heavy power to the buildings is supplied by Entergy and gas is supplied by CenterPointe Energy.
"This property is ideal for a company that would like to establish a presence in the city's Harbor Industrial District," said Binswanger Senior Vice President & Partner, Holmes Davis. "It will be marketed to manufacturing companies of various kinds as we believe there are a variety of companies on a national or international basis —who would benefit from this type of property."
The property is located in the Pine Bluff Port of the Arkansas River and is minutes to I-530, US Highway 65 and the Pine Bluff Regional Airport. It is also 30 minutes to Interstate 30, Interstate 40 and the Bill and Hillary Clinton National Airport in Little Rock. The property is served by a Union Pacific Rail Spur.  
Tours of the property can be scheduled by contacting Holmes Davis at 214-763-3700.
About Binswanger
Binswanger, a global leader in full-service commercial real estate, has been helping its clients realize their full real estate potential since 1931. Founded by real estate innovator and pioneer, Frank Binswanger Sr., the company operates with the understanding that real estate has the ability to strengthen businesses and transform communities. The company offers a variety of services benefitting both owners and occupiers including global real estate brokerage, location consulting, investment sales, tenant representation, corporate advisory, strategic consulting and a variety of management services.  Having worked with more than half of the Fortune 500, the employee-owned company has long been known as the industry leader in the acquisition and disposition of industrial and commercial facilities around the globe.  For more information, please visit www.binswanger.com.