Binswanger Assists Arway Linen in the Acquisition of its New Philadelphia Headquarters
3/29/2023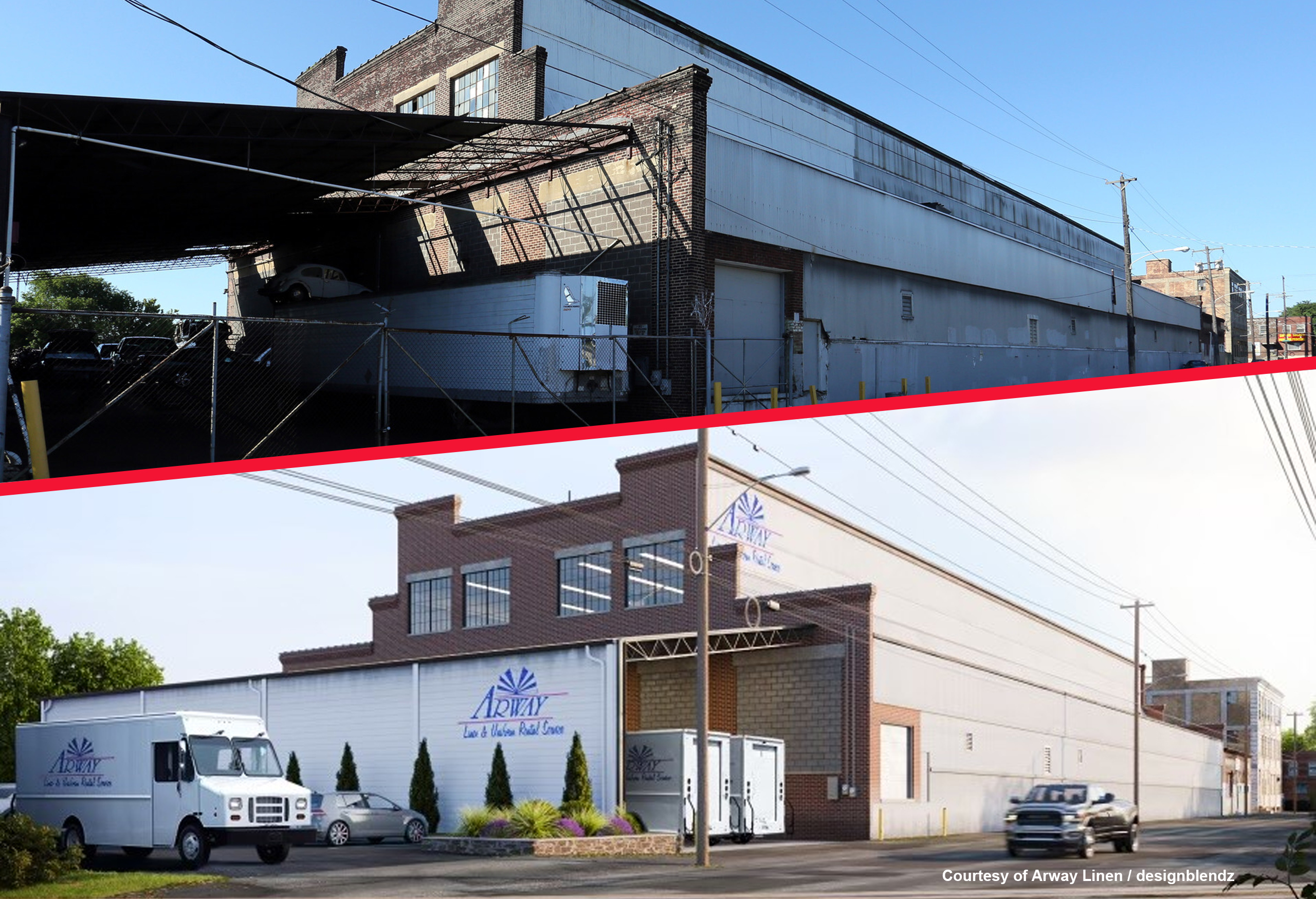 PHILADELPHIA, PA – March 29, 2023 – Binswanger, an innovator in commercial real estate since 1931, announced today that it has brokered the sale of an approximately 70,000-square-foot industrial facility in Philadelphia, PA for $4.5 million.
Located at 3711-3763 Sepviva Street in the city's Port Richmond neighborhood, the property will serve as the new headquarters for the Philadelphia-based linen and uniform rental service, Arway Linen. Arway has already invested an additional $4,500,000 in infrastructure and improvements to the facility.
The transaction was brokered by Binswanger Senior Vice President and Partner, Chris Pennington and Vice President, Jason Ostach.
"Given our significant transaction experience and historied relationships within the Port Richmond area specifically, we were pleased to assist Arway Linen with their expansion and help them continue growing their strong presence throughout the Greater Philadelphia area," said Binswanger's Jason Ostach.
The Port Richmond area continues to be a highly sought-after and competitive market for both industrial and commercial development given its proximity to Center City Philadelphia, major regional highways, and bridges to New Jersey.
"Having been in business for over 40 years and continuing as the leading linen and uniform rental service in the greater Philadelphia area, we knew it was a no-brainer for Arway to partner with Jason and Chris at Binswanger to assist us in our search for a new headquarters," said Arway Linen's Managing Partner, Mario Stagliano. "Their guidance, market knowledge, and level of expertise proved invaluable every step of the way and we look forward to continuing the relationship."
About Binswanger
Binswanger, a global leader in full-service commercial real estate, has been helping its clients realize their full real estate potential since 1931. Founded by real estate innovator and pioneer, Frank Binswanger Sr., the company operates with the understanding that real estate has the ability to strengthen businesses and transform communities. The company offers a variety of services benefitting both owners and occupiers including global real estate brokerage, location consulting, investment sales, tenant representation, corporate advisory, strategic consulting, and a variety of management services. Having worked with more than half of the Fortune 500, the employee-owned company has long been known as the industry leader in the acquisition and disposition of industrial and commercial facilities around the globe. For more information, please visit www.binswanger.com.
# # #