Binswanger Brokers the Sale of Specialized Aircraft Manufacturing Facility in Coatesville, PA
3/3/2023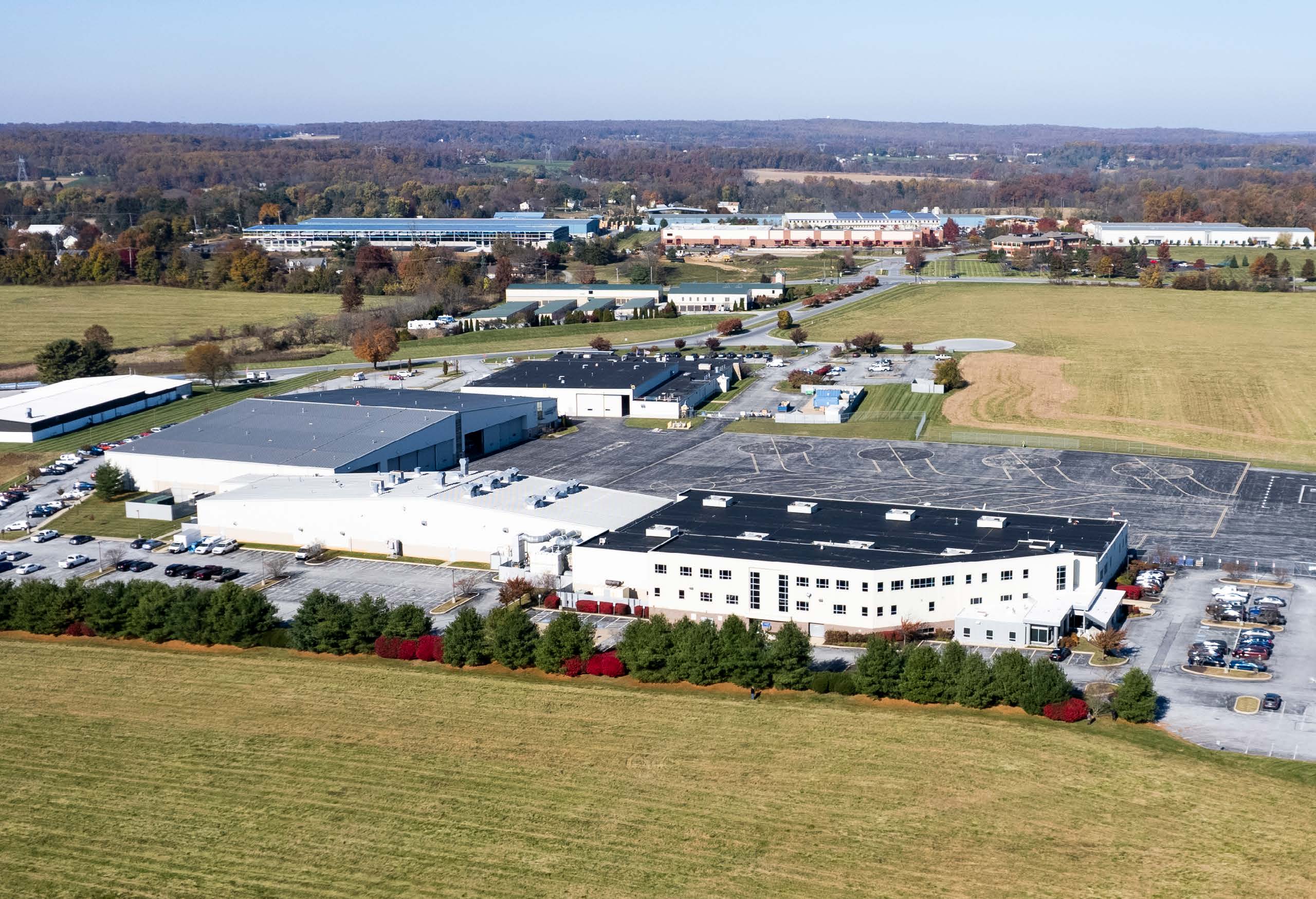 PHILADELPHIA, PA – March 3, 2023 – Binswanger, an innovator in commercial real estate since 1931, announced today that it has brokered the sale of a 216,800 square-foot aircraft manufacturing facility located at 110 East Stewart Huston Drive in Coatesville, Pennsylvania.
The transaction was brokered by Binswanger's Mid-Atlantic team, led by Senior Vice President & Partner, Chris Pennington with additional support provided by Senior Vice President & Partner, Tim Pennington, and Senior Vice President, Mike Torsiello. Binswanger exclusively represented the seller, Helicopter Support, Inc., a subsidiary of Sikorsky, a Lockheed Martin Company, which sold the property to the Pennsylvania-based aircraft manufacturer, Piasecki Aircraft Corporation (PiAC) for $10.5 million.
Located on more than 27 acres adjacent to the Chester County airport, which provides access to fixed-wing and rotary-wing aircraft, the facility has a long history in aviation, most recently serving as a world-class production and delivery center for Sikorsky S-92 and S-76 helicopters. It consists of mostly manufacturing space and supporting offices and features a flight ramp, Heliport, and incident landing area.
"Our team couldn't be more proud to procure an end user in a like-kind business for this property," said Chris Pennington. "This is a great story for Coatesville and for the possible retention and addition of aerospace jobs in Chester County, PA."
The new facility will enable PiAC to expand its technical offerings, grow its technology expertise, in new and novel military and commercial markets, and will enable its future entry into the commercial electric vertical lift "eVTOL" aerospace business.
About Binswanger
Binswanger, a global leader in full-service commercial real estate, has been helping its clients realize their full real estate potential since 1931. Founded by real estate innovator and pioneer, Frank Binswanger Sr., the company operates with the understanding that real estate has the ability to strengthen businesses and transform communities. The company offers a variety of services benefitting both owners and occupiers including global real estate brokerage, location consulting, investment sales, tenant representation, corporate advisory, strategic consulting, and a variety of management services. Having worked with more than half of the Fortune 500, the employee-owned company has long been known as the industry leader in the acquisition and disposition of industrial and commercial facilities around the globe.