Binswanger Brokers Sale of Fully Leased Industrial Outside Storage (IOS) Property in Philadelphia, PA
11/6/2023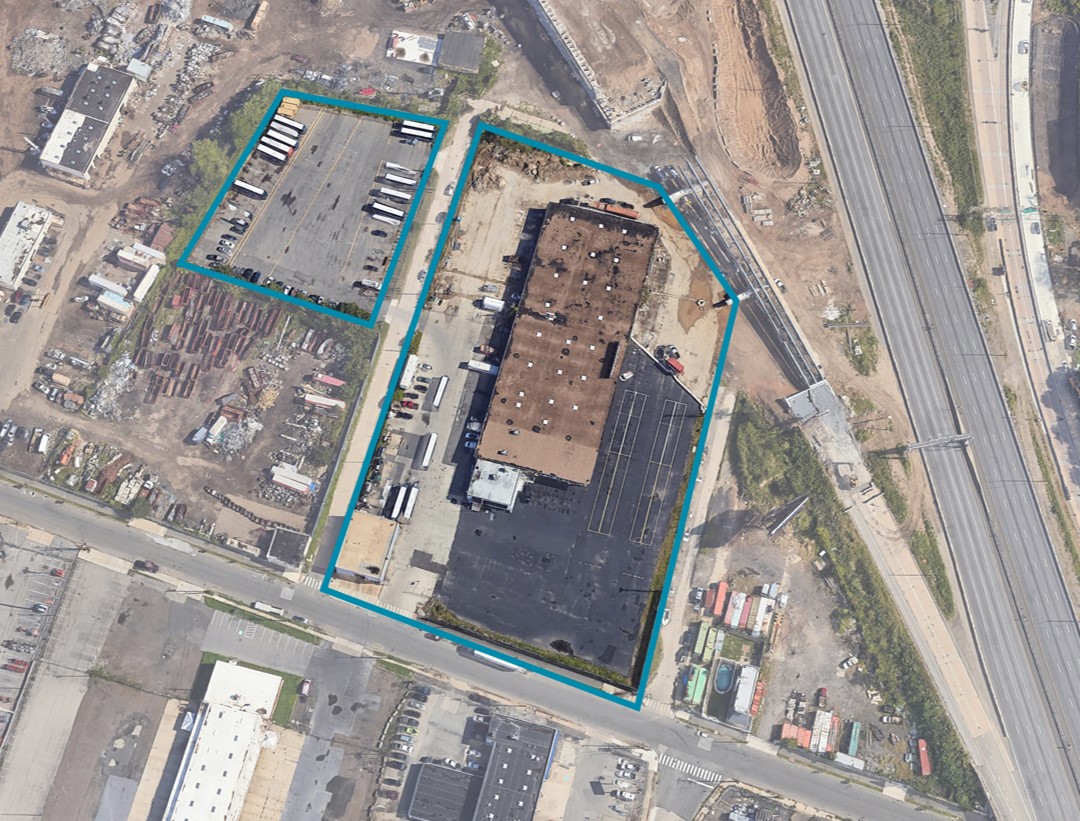 PHILADELPHIA, PA – November 6, 2023 – Binswanger, an innovator in commercial real estate since 1931, announced today that it has brokered the sale of 2625 and 2503R Wheatsheaf Lane in Philadelphia's Port Richmond neighborhood to Triten Real Estate Partners on behalf of Ellis Property Development, LLC.
Totaling approximately 57,000 square feet on 6.85 acres, the property boasts 30 exterior loading docks, four drive-ins, frontage on I-95, and proximity to the Tioga Terminal.  
The sale was brokered by Binswanger's Mid-Atlantic Industrial Team, led by Senior Vice President and Partner, Chris Pennington with support from Tim Pennington, Mike Torsiello, and Nick Maras. The opportunity was sourced off-market through a strong industry relationship with Triten, which is known for its level of experience with this niche product type and as a leading buyer of IOS products nationally.
"The Philadelphia IOS market has continued to thrive even with the recent interest rate increases due to the lack of available comparable sites with I-2 Industrial zoning and proximity to Interstate 95," said Binswanger's Chris Pennington. "We were able to stabilize the vacant facility with two excellent credit-worthy tenants and subsequently sell the building."
The buyer, Triten Real Estate Partners, is a leading national real estate investment, development, and operating firm with a focus on industrial and IOS properties. The property represents Triten's first acquisition in Pennsylvania and a continuation of the firm's strengthening position in Mid-Atlantic markets.
"The opportunity represents a flagship for our growth into the Philadelphia/South Jersey markets," says Danny Coffman, Principal for Triten, Mid-Atlantic. "It was a pleasure working with Chris Pennington and the rest of the Binswanger team, who helped navigate the deal process from start to finish."
About Binswanger
Binswanger, a global leader in full-service commercial real estate, has been helping its clients realize their full real estate potential since 1931. Founded by real estate innovator and pioneer, Frank Binswanger Sr., the company operates with the understanding that real estate has the ability to strengthen businesses and transform communities. The company offers a variety of services benefitting both owners and occupiers including global real estate brokerage, location consulting, investment sales, tenant representation, corporate advisory, strategic consulting, and a variety of management services. Having worked with more than half of the Fortune 500, the employee-owned company has long been known as the industry leader in the acquisition and disposition of industrial and commercial facilities around the globe. Learn more at binswanger.com.
About Triten Real Estate Partners: 
Founded in 2011, Triten Real Estate Partners (TREP) is a subsidiary of the Triten Corporation, an investment holding company dating back nearly 70 years with operating subsidiaries in energy, media, real estate, and consumer goods. With offices in Houston and Dallas, TREP focuses on identifying unique investment opportunities where value can be created through a tailored experience focused on the changing trends in our industry. Leveraging its almost 30 years of project and construction management experience and partnerships with leading investment firms like The Carlyle Group, USAA, Taconic Capital, Angelo Gordon, and Long Wharf Capital, TREP is able to execute complex development and capital projects. The company prides itself on being entrepreneurial and flexible to find investments through a disciplined research and market-driven approach. Learn more at tritenre.com.