Binswanger Secures Two Leases for P.J. Whelihan's in Broomall, PA & Hatfield, PA
6/14/2022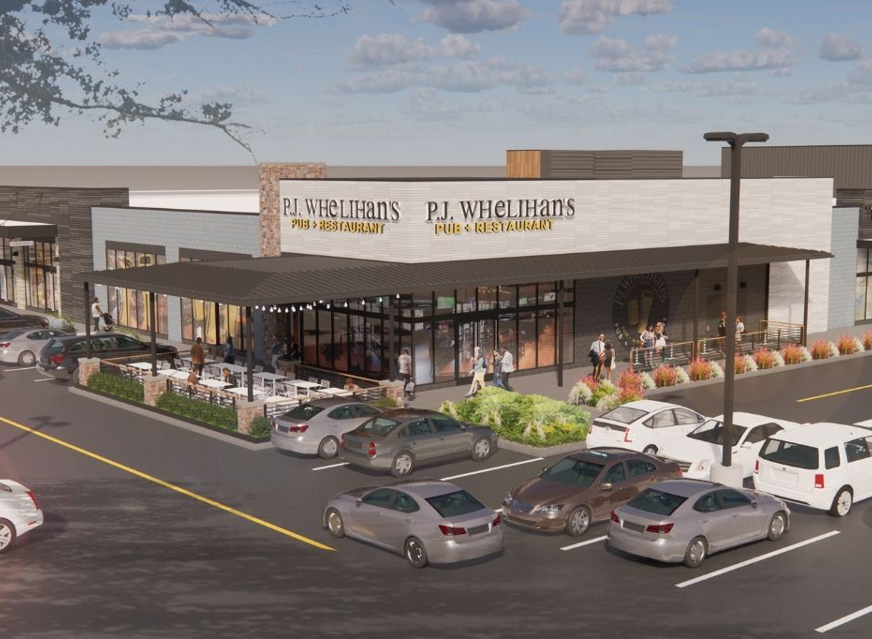 Philadelphia, PA – June 13, 2022 – Binswanger, an innovator in commercial real estate since 1931, today announced that it has secured two leases for PJW Restaurant Group at the Lawrence Park shopping center off Sproul Road in Broomall, PA as well as at Hatfield Pointe shopping center off Forty Foot Road in Hatfield, PA. Both transactions were brokered through Binswanger's Philadelphia office and led by Senior Vice Presidents and Partners, Jason Kramer, and Josh Haber. Federal Realty Investment Trust owns and manages the Lawrence Park center and CFC Properties owns and manages the Hatfield Pointe center.
At Lawrence Park, P.J. Whelihan's will be joining other existing tenants in that center such as Home Goods, Acme, Barnes & Noble, and Main Line Health. "We believe P.J. Whelihan's is a tremendous addition to not only the Lawrence Park Shopping Center but to Marple Township and the Delaware County community as a whole. It will finally give residents, workers, and visitors a place to go to grab food and a beer, watch a game, and enjoy time with others," stated Binswanger's Jason Kramer. This will be one of the first full-service restaurants and bars to open in Marple Township since the township became a wet town in 2019.
At Hatfield Pointe, P.J. Whelihan's is taking over the former Via Marconi's Pizza Pub and joins other existing tenants in that center that include Shop Rite, Lowe's, and Wawa. "With much of the infrastructure already in place at this location, P.J. Whelihan's has the ability to do renovations and open that location quickly which we believe will really invigorate the center and the Hatfield area," stated Jason Kramer.
"This is a very exciting time for PJW Restaurant Group as they continue to expand their footprint all throughout the area," stated Binswanger's Josh Haber. Slated to open in the Summer of 2022 at Hatfield Pointe and Fall of 2022 at Lawrence Park, these exciting new locations for P.J. Whelihan's mark just the beginning of the restaurant group's impressive growth and expansion plans.
PJW Restaurant Group
Founded in 1983, PJW Restaurant Group has grown to 26 restaurants with six different dining concepts throughout New Jersey and Pennsylvania. Even with such growth, PJW Restaurant Group's original commitment to serving great food with good company is something that has never changed. Today, the group's well-renowned hospitality brands include: P.J. Whelihan's Pub + Restaurant, the casual pub and eatery; The Pour House, the neighborhood favorite for the best to offer in craft beer and unique pub grub; Treno Pizza Bar, a wood and brick-fired pizza bar offering authentic Italian fare with PJW Restaurant Group flare; the ChopHouse, a lakeside steak, and seafood restaurant with an upscale yet friendly atmosphere; the ChopHouse Grille, a sophisticated, yet casual and approachable dining experience offering fresh seasonal fare, hand-crafted cocktails, and a well-curated wine selection; and Central Taco and Tequila, a modern Mexican restaurant with traditional flavors and more than 90 varieties of tequila.
About Binswanger
Binswanger, a global leader in full-service commercial real estate, has been helping its clients realize their full real estate potential since 1931. Founded by real estate innovator and pioneer, Frank Binswanger Sr., the company operates with the understanding that real estate has the ability to strengthen businesses and transform communities. The company offers a variety of services benefitting its clients including global real estate brokerage, location consulting, growth strategy analysis, investment sales, tenant representation, corporate advisory, strategic consulting, and a variety of management services. Having worked with more than half of the Fortune 500, the employee-owned company has long been known as the industry leader in commercial real estate around the country and globe. For more information, please visit www.binswanger.com.