Binswanger's Mid-Atlantic Team Closes 2020 With Variety Of Regional Industrial Deals
1/28/2021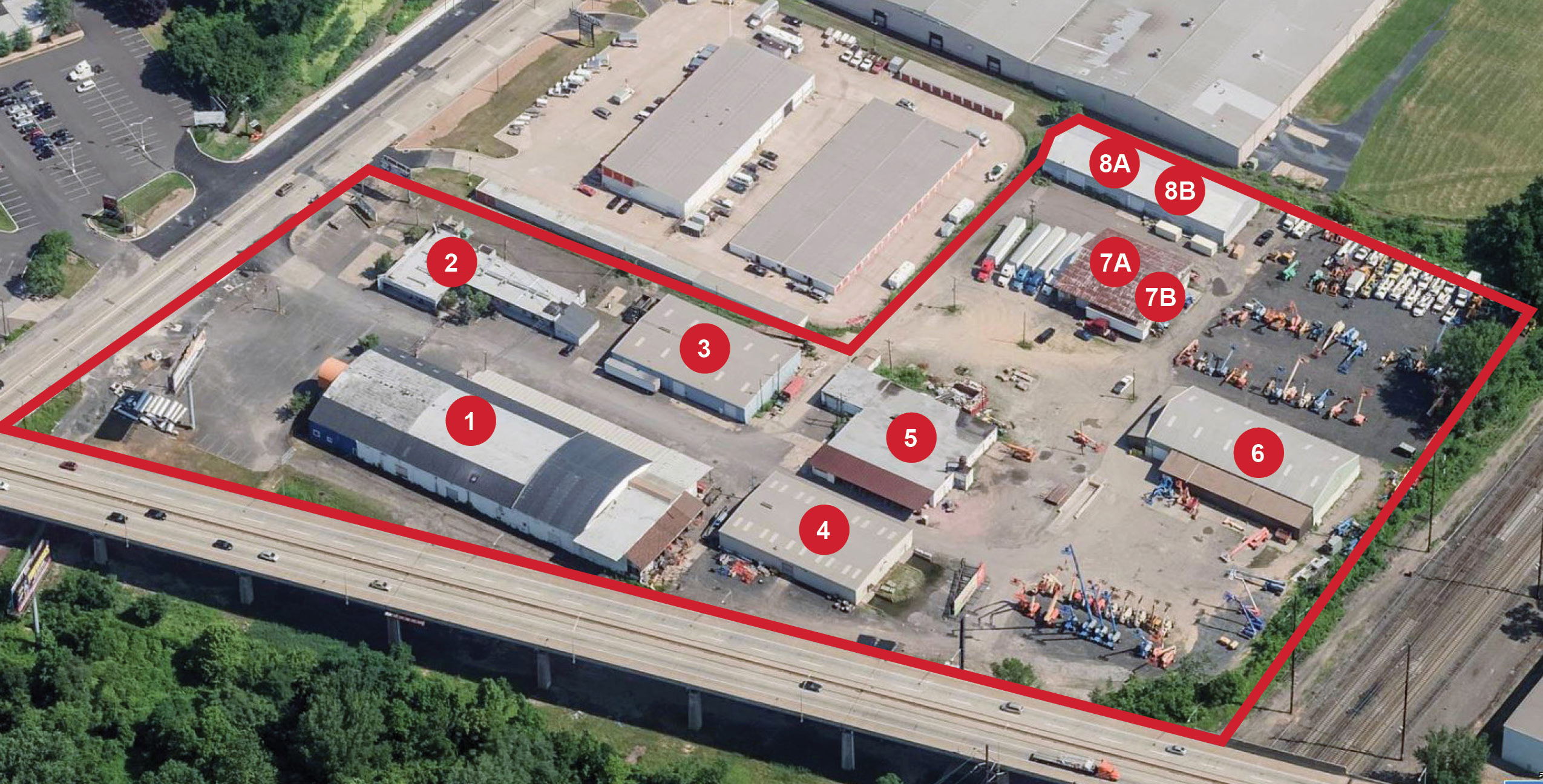 Three Recent Deals Underscore Philadelphia Region's Momentum in the Industrial Market
PHILADELPHIA, PA – January 28, 2021 – Binswanger Commercial Real Estate Services, an innovator in commercial real estate since 1931, today announced that it has brokered the sale of three industrial deals in the Philadelphia region in the fourth quarter of 2020.  The team sold properties at 7001 Holstein Avenue in Philadelphia (5 acres to be developed for industrial use), 2433 W. Westmoreland Street in Philadelphia (a 32,000 SF industrial warehouse which sold for $1,485,000), and 6200-6240 Bristol Pike in Levittown, PA (an eight-building industrial property totaling 94,100 SF which sold for $4,000,000). These deals represent three of 16 total Q4 deals completed by Binswanger's Mid-Atlantic team led my Chris Pennington, Executive Vice President and Partner.
"Despite the pandemic and the associated delays and trepidation that came with it, our fourth quarter demonstrates that the appetite for industrial properties in the region is strong and we expect that to continue throughout 2021," stated Binswanger's Chris Pennington.  "There is a great deal of need in the market for distribution facilities, manufacturing and storage in the industrial space in general, but with how the Philadelphia region affords access to a number of desirable regional markets, we're seeing the area become a bit of a hub for these types of properties."
About 6200-6240 Bristol Pike
The property is comprised of eight separate buildings totaling 94,100 SF on 9.73 acres. The property is zoned M2 – Heavy Manufacturing District and includes finished office space and an outdoor lot. The property is situated directly on highly traveled Bristol Pike in the heart of Levittown. The property offers quick access to I-95 as well as nearby access to most major regional highways and bridges to New Jersey. The property was sold by Moore Street Associates to Good Bristol Associates LLC.
About 7001 Holstein Ave.
The property is 5.08 acres of industrial land located within 3 miles of the Philadelphia International Airport with easy access to I-95 and I-76.  Zoning for the property is categorized as I-2 Medium Industrial which allows for light industrial uses that may cause noise, vibration, and odor. It is also approved for wholesale distribution, storage use and industrial use. The fully fenced site is across the street from Septa Bus number 68 that will take passengers directly to Eastwick Station (a four-minute drive) which is Septa's Regional Rail Line that has routes to Philadelphia International Airport, Center City, or Glenside among other designations. The property was sold by Automall Realty 70th Street LP to 1788 Holdings LLC. Binswanger brokers involved in the deal include Chris Pennington, Tim Pennington, and Mike Torsiello.
About 2433 W. Westmoreland
The property consists of a 31,000 SF warehouse facility, featuring approximately 3,000 SF of office space on .88 acres of ground. The property is zoned I-2 Industrial by the City of Philadelphia. The building features two exterior loading docks (each featuring two doors), and one drive-in door. Additional features include Gas-fired space heaters, 100% wet sprinkler system, 24' to deck ceiling height and nine marked surface spaces. The property was sold by Abber Enterprises, LLC to Andrew Langsam. Chris Pennington led the deal with additional support from Binswanger brokers Mike Torsiello and Tim Pennington.
---
About Binswanger
Binswanger, a global leader in full-service commercial real estate, has been helping its clients realize their full real estate potential since 1931. Founded by real estate innovator and pioneer, Frank Binswanger Sr., the company operates with the understanding that real estate has the ability to strengthen businesses and transform communities. The company offers a variety of services benefitting both owners and occupiers including global real estate brokerage, location consulting, investment sales, tenant representation, corporate advisory, strategic consulting, and a variety of management services.  Having worked with more than half of the Fortune 500, the employee-owned company has long been known as the industry leader in the acquisition and disposition of industrial and commercial facilities around the globe.  For more information, please visit www.binswanger.com.