Binswanger Secures Buyer For 26.78 Acres Of Land In West Deptford, NJ
1/28/2021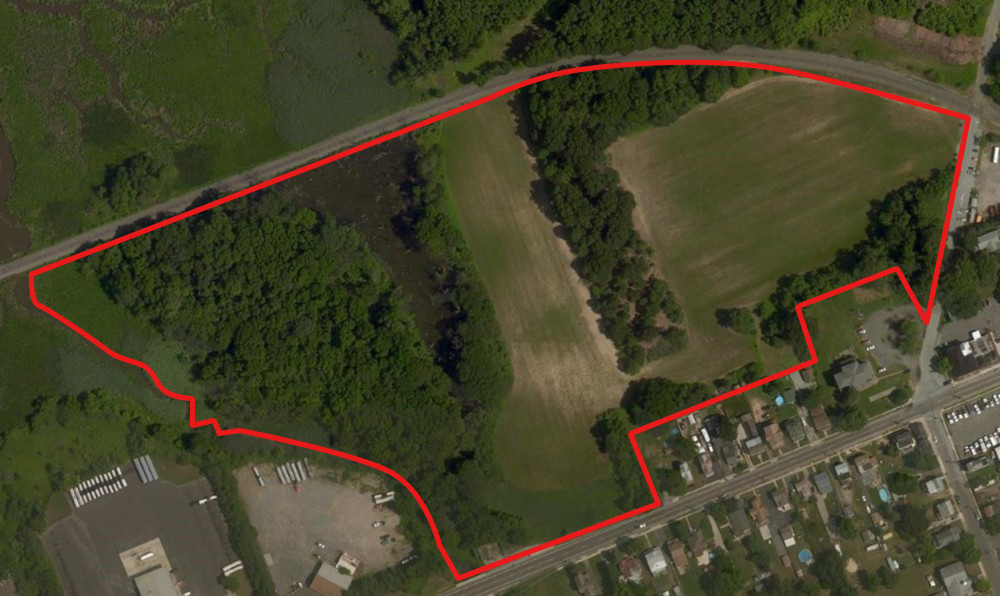 Buyer, Jaindl Farms, to build 132,000+ SF Industrial facility on Crown Point Road
 
PHILADELPHIA, PA – January 28, 2020 – Binswanger Commercial Real Estate Services, an innovator in commercial real estate since 1931, today announced that it has brokered the sale of the property on Crown Point Road in West Deptford, NJ. The deal was brokered by Binswanger's Mike Torsiello, Senior Vice President, and Chris Pennington, Senior Vice President and Partner. Riverland Property Management, LLC sold the property to Jaindl Land Company.
"We're pleased that Jaindl Farms chose this property to develop and build an industrial facility," stated Binswanger broker Mike Torsiello.  "This purchase underscores how hot the industrial market is in this Southern New Jersey Market."
---
About the property
Zoned M-1 Industrial, Jaindl may build up to 132,000 SF, allowed-by-right, on the 26.78-acre parcel.  The property sits along NJ Route 44 in West Deptford Township offering 466' of frontage on Crown Point Road and 300' on Jobstown Road.  The property is serviced by NJ Transit Bus Routes 402 and 455, which stop along NJ Route 44. The property also offers immediate access onto I-295 (Exits 20 & 21), interconnecting to I-676, The New Jersey Turnpike, NJ Route 55, NJ Route 42, and bridges to Pennsylvania. It sits just 10 miles from Philadelphia, 92 miles from Baltimore and 100 miles from New York City.
Jaindl intends to break ground in this Spring.

About Binswanger
Binswanger, a global leader in full-service commercial real estate, has been helping its clients realize their full real estate potential since 1931. Founded by real estate innovator and pioneer, Frank Binswanger Sr., the company operates with the understanding that real estate has the ability to strengthen businesses and transform communities. The company offers a variety of services benefitting both owners and occupiers including global real estate brokerage, location consulting, investment sales, tenant representation, corporate advisory, strategic consulting, and a variety of management services.  Having worked with more than half of the Fortune 500, the employee-owned company has long been known as the industry leader in the acquisition and disposition of industrial and commercial facilities around the globe.  For more information, please visit www.binswanger.com.