BINSWANGER ANNOUNCES THE SALE OF THE REMINGTON LOGISTICS CENTER IN REMINGTON, IN
8/19/2019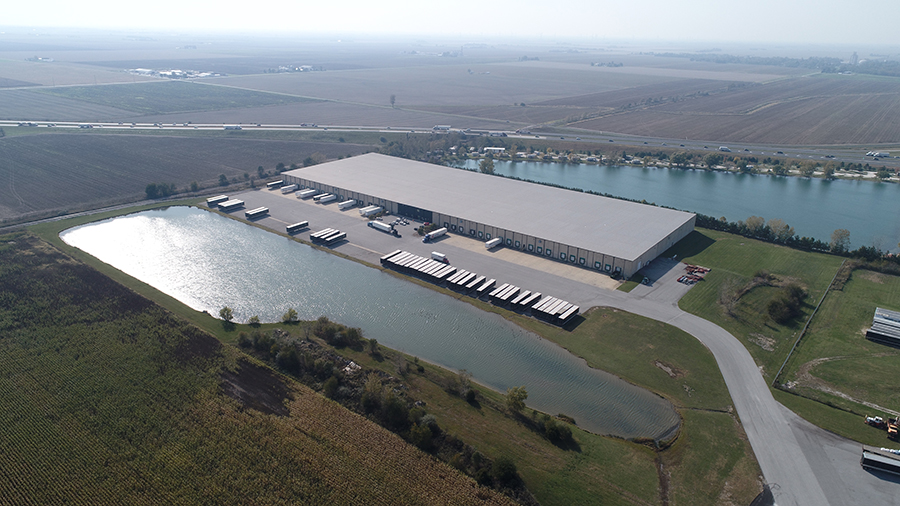 The Sale Contributes to Significant Growth for Buyer, Interplast Group Limited
Binswanger Commercial Real Estate Services, an innovator in commercial real estate since 1931, today announced the sale of Smith Transport's 349,650 sq. ft. industrial warehouse. The property, known as Remington Logistics Center, is located at 3507 W US Highway 24 in Remington, Indiana. The deal was brokered by Zach Binswanger and Jim Medbery of Binswanger, and Bill Rudolf of CBRE.
The property was purchased by New Jersey based Interplast Group Limited, one of the largest manufacturers of integrated plastics in North America. As a result, the AmTopp division of the company has increased its stretch film manufacturing capacity by adding two cast film extrusion lines in the new Remington facility. This expansion will add 60 million pounds to Inteplast's current 385-million-pound capacity. The new facility will also employ between 60 and 70 people. Additionally, the seller has agreed to lease back 227,000 sq. ft. of space for warehousing purposes.
"Binswanger was thrilled to assist Smith Transport with the sale of their building to Interplast, and we are happy that it became a key part of Interplast's expansion plans," said Binswanger's Zach Binswanger. "Interplast Group Limited was motivated by the opportunity for rail service and the central U.S. location of the Jasper County warehouse, which is halfway between Chicago and Indianapolis."
About Binswanger
Binswanger, a global leader in full-service commercial real estate, has been helping its clients realize their full real estate potential since 1931. Founded by real estate innovator and pioneer, Frank Binswanger Sr., the company operates with the understanding that real estate has the ability to strengthen businesses and transform communities. The company offers a variety of services benefitting both owners and occupiers including global real estate brokerage, location consulting, investment sales, tenant representation, corporate advisory, strategic consulting and a variety of management services.  Having worked with more than half of the Fortune 500, the employee-owned company has long been known as the industry leader in the acquisition and disposition of industrial and commercial facilities around the globe.  For more information, please visit www.binswanger.com.